API Introductory Course (Discontinued)
The Arts Practices for Inclusion Introductory Course was a three-day training in the methods and practices of API. The objective of the taster training was to give students an experience of learning on the course. Two batches of students experienced the magic of Visual Arts, Movement, Drama, Play and Music as they witnessed how these modalities had therapeutic effects and could generate a sense of community and belonging which are the bedrock of an inclusive society. Students took practical sessions in these different art forms and later discussed their experiences as a group and studied theoretical contexts to their experiences. Students also learned practical self-care methods through guided physical exercise and meditative practices.
Two more batches of the introductory training were to be held; one in April 2020 and the other in June 2020. There was great interest in taking these batches and students had already enrolled for them. However, both future batches were cancelled due to the Covid-19 pandemic. Because of the uncertainty in travel across India and abroad owing to Covid-19 travel restrictions, Prajnadhara has decided not to offer any further introductory trainings.
Prajnadhara is only accepting applications for the 1-year course presently. However, should any short training opportunities come up in future, Prajnadhara will announce them on the website and social media pages. Dates for commencement of applications to be admitted to the 1- year course will be announced in due course.
The second batch of the introductory course on Arts Practices for Inclusion saw professionals from diverse fields like special education, physiotherapy, arts therapy across five different cities come together to learn about practice of arts to facilitate social inclusion.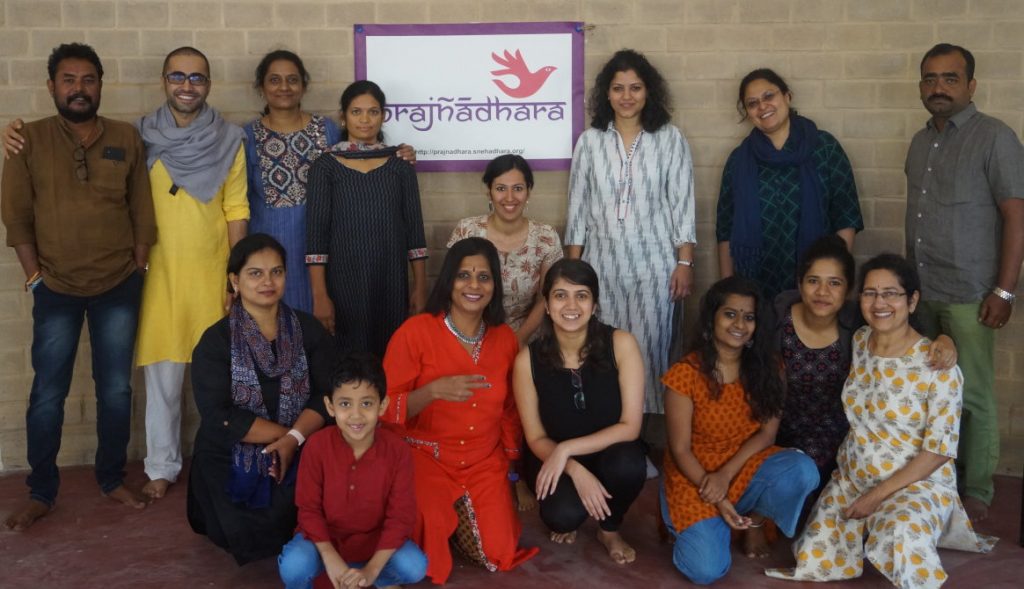 The first batch of the introductory course on Arts Practices for Inclusion saw professionals in arts practices from six different states from across India come together to talk about the cross-roads between inclusion, therapy and the arts.