The API introductory course gives students who are interested to take the one-year API course a chance to experience what it might be like to take the course. The introductory course follows a three-day workshop format where students have a chance to experience the therapeutic, inclusive and self-care and capacity building modules of the course through sessions facilitated by the Course Educators and the API Course Team. The team will take participants through practical arts therapy sessions including play, drama, rhythm, sound and voice, story and movement sessions where participants will learn experientially i.e. by experiencing arts therapy for themselves. This experiential learning will be located in the end goal of facilitating social inclusion for disabled, special needs, at risk and other vulnerable populations with the therapist acting as the facilitator for the transition from therapeutic spaces to spaces where inclusion will be facilitated. Practical modules on inclusion models and constructing inclusion circles will be taught.
Finally, secular self-care, capacity building and mindfulness practices from diverse spiritual and philosophical schools will be facilitated by the course team for wellness and well-being of participants.
Please reach out to us directly via the contact page if you are interested in joining the next batch
The second batch of the introductory course on Arts Practices for Inclusion saw professionals from diverse fields like special education, physiotherapy, arts therapy across five different cities come together to learn about practice of arts to facilitate social inclusion.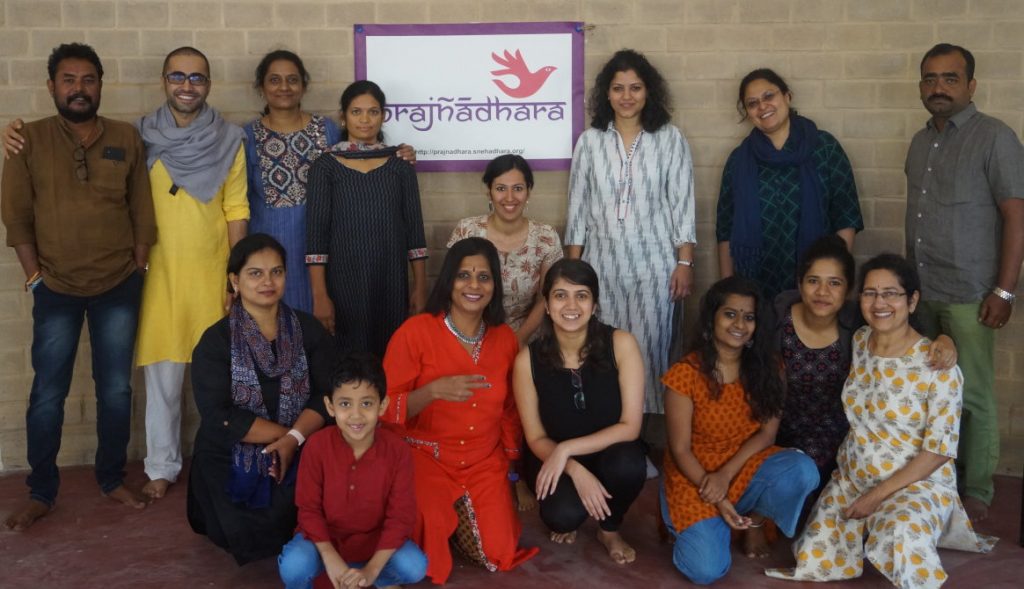 The first batch of the introductory course on Arts Practices for Inclusion saw professionals in arts practices from six different states from across India come together to talk about the cross-roads between inclusion, therapy and the arts.