KALA SAMAVAAD-ARTS PRACTICES FOR INCLUSION IN NEPAL
Kala Samavaad was born out of our strategy to scale projects from pilots to larger impact canvases specifically leveraging our learnings from using ABT in Direct Care. We were awarded the Millennium Alliance Round 6 grant by FICCI, in partnership with United States Agency for International Development (USAID) and the Technology Development Board, Department of Science and Technology, Government of India, which allowed us to take API to Nepal. 28 participants have been certified as Arts Practitioners for Inclusion within 12 partner organizations in Nepal, and we have trained over 112 under the Introductory Course to API.
API Nepal Certification 2023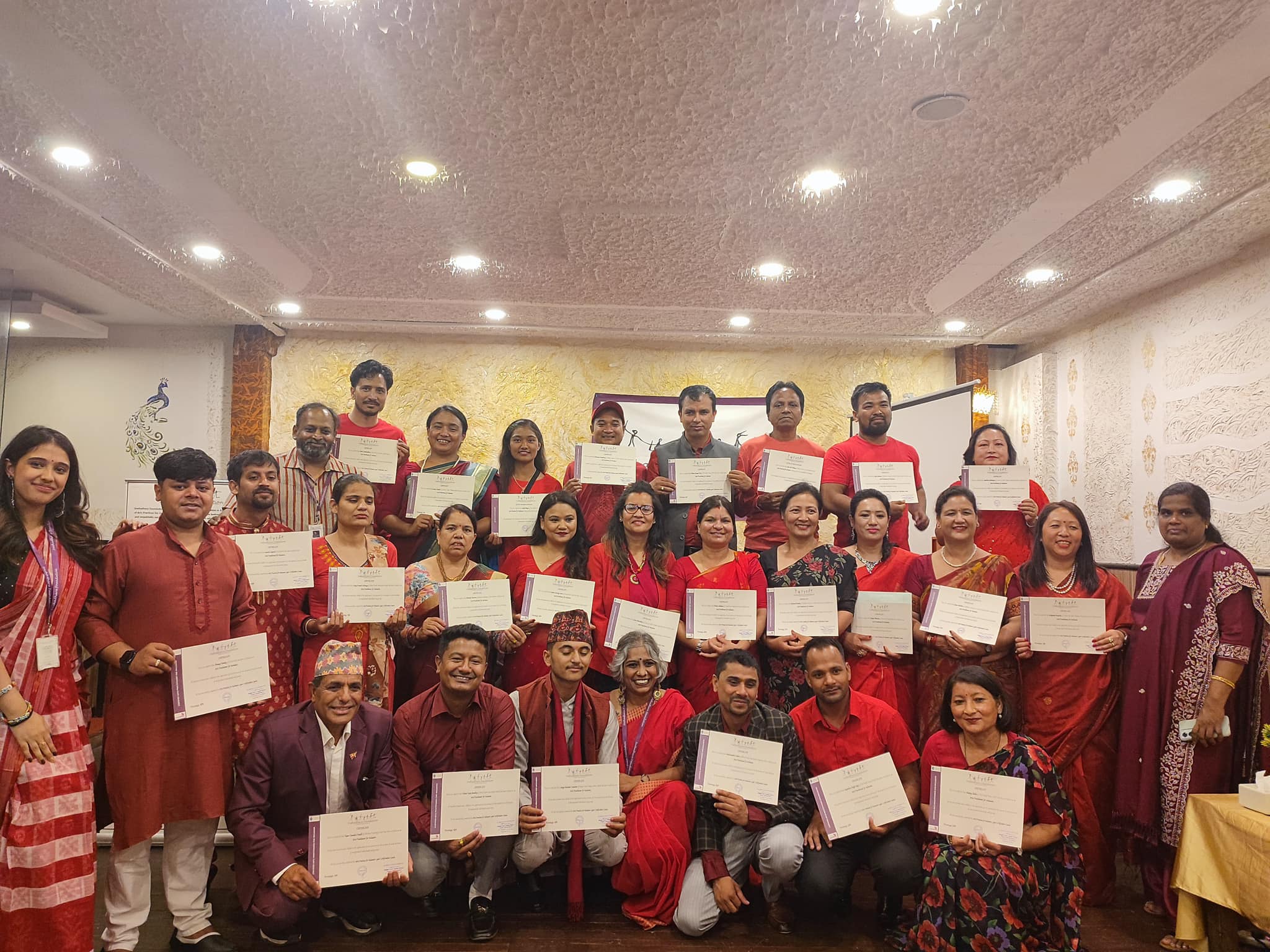 At the first ever international Arts Practices for Inclusion Certification Ceremony held in Kathmandu in June 2023, 28 participants from different grassroots organizations in Nepal were certified as Arts Practitioners for Inclusion- aiming to work towards social inclusion for special needs and vulnerable groups. The certification, with a theme of Red, to signify the amalgam of Prajnadhara at Nepal, was an event that celebrated the wonderful work that the group of participants have done over the past years with persons with disability, sexual abuse survivors, the blind and people with visual impairments, Dalit women, at-risk children and many other groups at risk of social exclusion in Nepal. This group of practitioners have touched the lives of 5820 persons from special needs and vulnerable groups.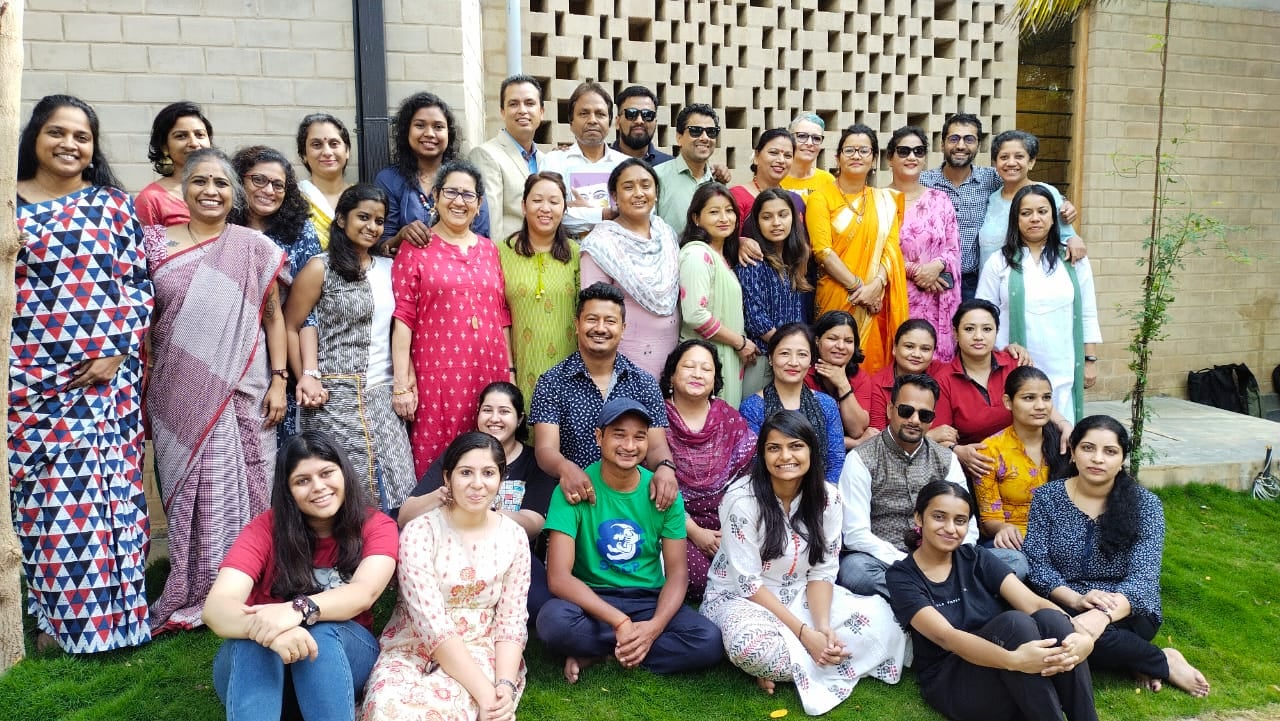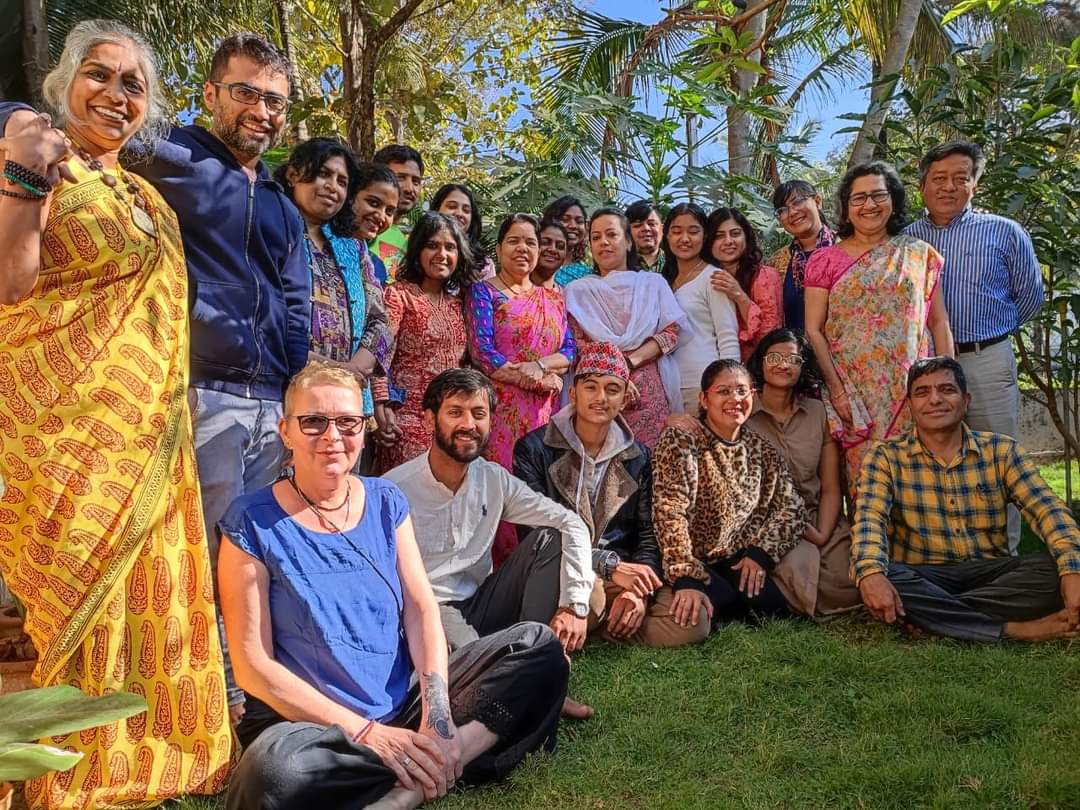 API Nepal Supervision Visits
As a part of the API project funded by Millennium Alliance, the API team visited Nepal in May 2022 to supervise sessions of the participants of the course, as well as demonstrate the use of the arts practices with their respective groups. As a part of this fruitful endeavor, the team was able to meet our anchor organizations and work with them by providing on-ground supervision and feedback. 
PHOTOS FROM THE API NEPAL BATCHES