Arts Practices for Inclusion (API)
API is a first-of-its-kind course which looks at therapeutic practices and social inclusion through the arts. Based on Prajñādhara's experience in training over 60 ABT practitioners, a need was felt to design and implement a course that looks specifically at social inclusion through the Arts. API is a result of this vision and it facilitates the creation of inclusive spaces for children and adults with disabilities through student led projects.
Our first batch of the API practitioners from India was certified in March 2022 and the second batch in March 2023. We have two ongoing Arts Practices for Inclusion batches- API of 2021-23 with participants from Nepal and 2023-24 with participants from India!
Snehadhara Foundation has been awarded the Millennium Alliance Round 7 in 2023, for South-South Countries supported by the Foreign, Commonwealth and Development Office, Govt of UK, Department of Science and Technology, Govt of India and FICCI to take its work with Arts Practices for Inclusion to Sri Lanka. This third-time support from Millennium Alliance will allow us to take the work to the Eastern and Northern Provinces of Sri Lanka, benefitting 10000 children with special needs across 20 organizations. Read more here.
Ongoing and Past Batches of API
The third batch of the API one-year course is our biggest ever! Flagged off on 25th February 2023, it brings together 26 participants from across India! The participants come from 12 different cities from across the country and our partner organizations include Pallium India, We Nurture Foundation, Spastics Society of Karnataka, KAT-KATHA, Aikyam, Shanti Ashram, Army Public School, Arivu Early Intervention Centre, Sahas Centre, Tamahar Trust, amongst many others. We look forward to the tremendous work that this group will do over the course of this year! Read More!
This project for 2023-24 has been partially supported by boAt.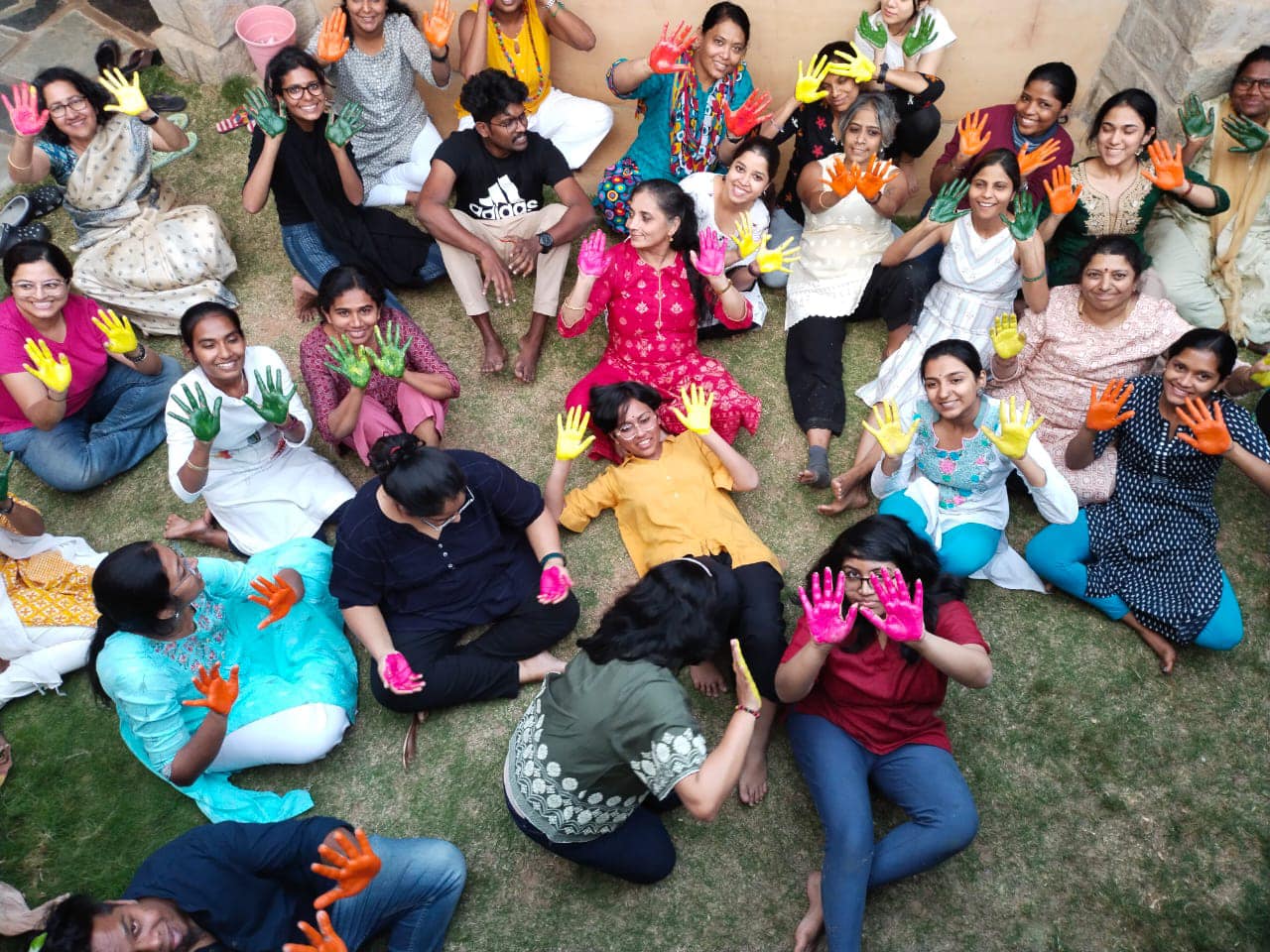 API India & Nepal Batch 2022-23
The second batch of the API one-year course brought together 18 participants from both India and Nepal together! It was a diverse group of individuals from 10 cities in India and Nepal.  Our partner organizations include Koshish, Nepal, Just Nepal Foundation, Naya Yuba Naya Soch Nepal, and Bikalpa Training Centre from Nepal and Rang Karwan, Mental Health Action Trust (MHAT), NalandaWay Foundation, Sunbeam Child Fund Association and Notty Feet – a Waldorf-inspired kindergarten, amongst others from India.
We are looking forward to the learning journey that the participants will embark upon!
The first batch of the course on Arts Practices for Inclusion from India saw professionals in arts practices from six different states in India come together to talk about the cross-roads between inclusion, therapy and the arts. Participants came from different social inclusion fields like arts and therapy interventions with children and adults with learning disabilities, special needs, victims of sexual abuse and other at risk and vulnerable populations.
The participant diversity spanned many states and cities across the country, including Delhi, Mumbai, Rishikesh, Mysore, Pune, Cochin, Chennai, Anantapur, Bengaluru and Kozikodhe. A total of 12 participants enrolled into the course, and completed their course in February 2022. They also worked closely with the research team to understand the effect of the API sessions on the psychosocial and inclusion domains of their beneficiaries.
The batch was certified as API Practitioners on 27th March 2022! Read More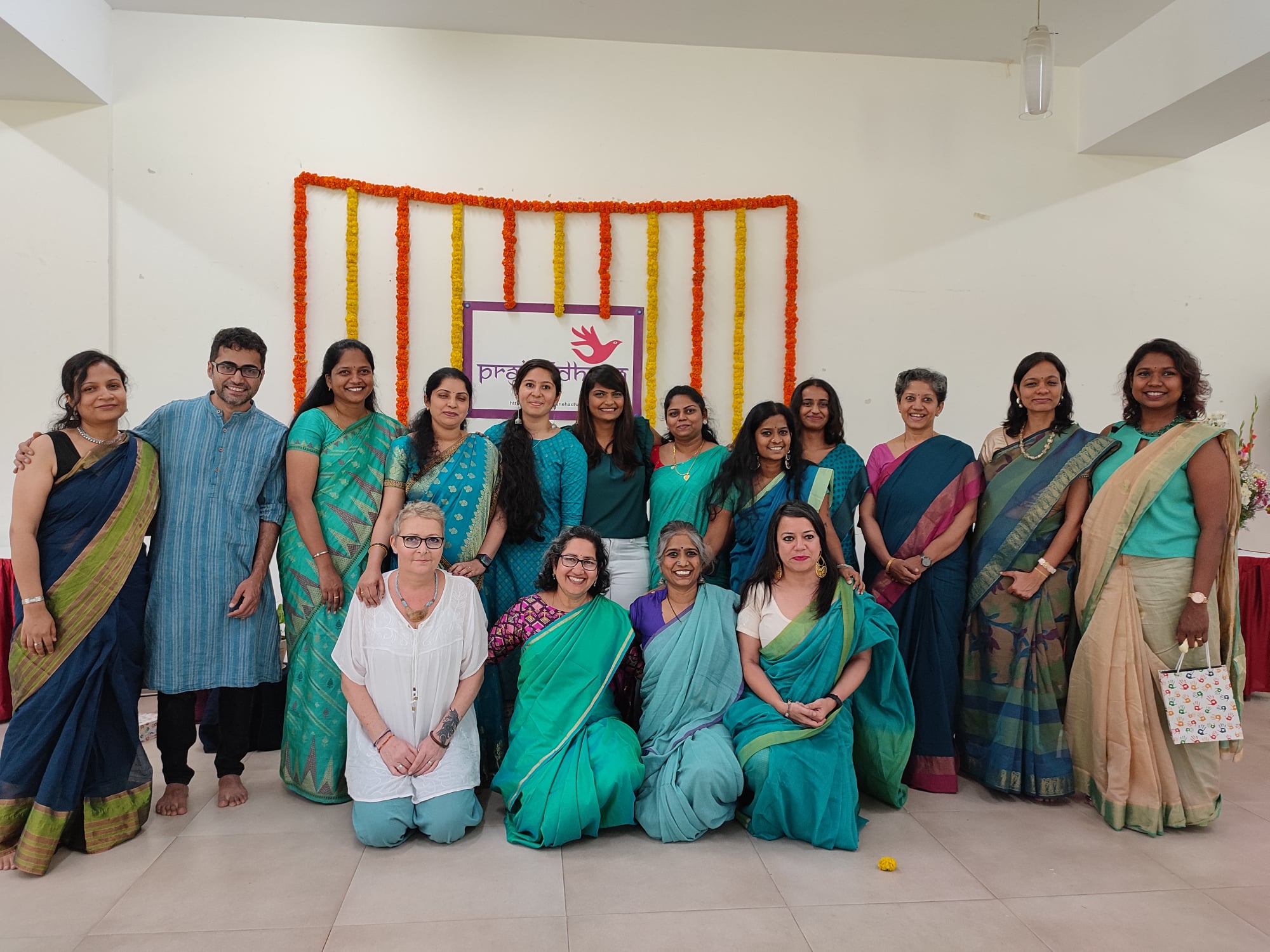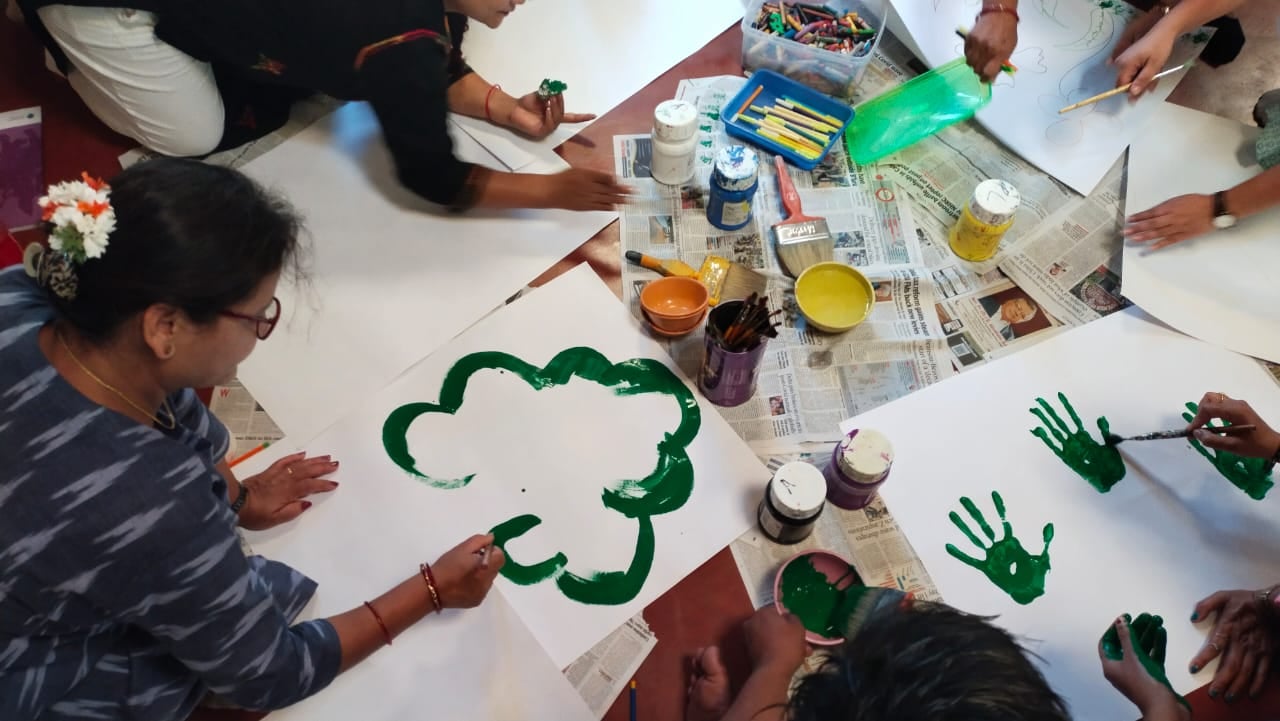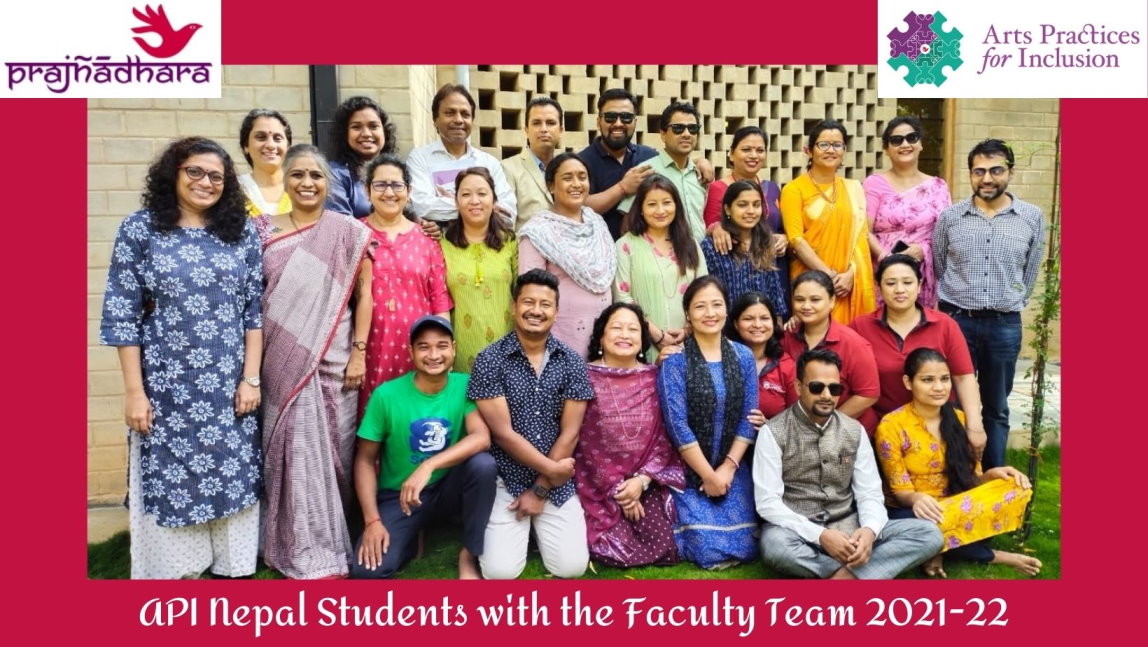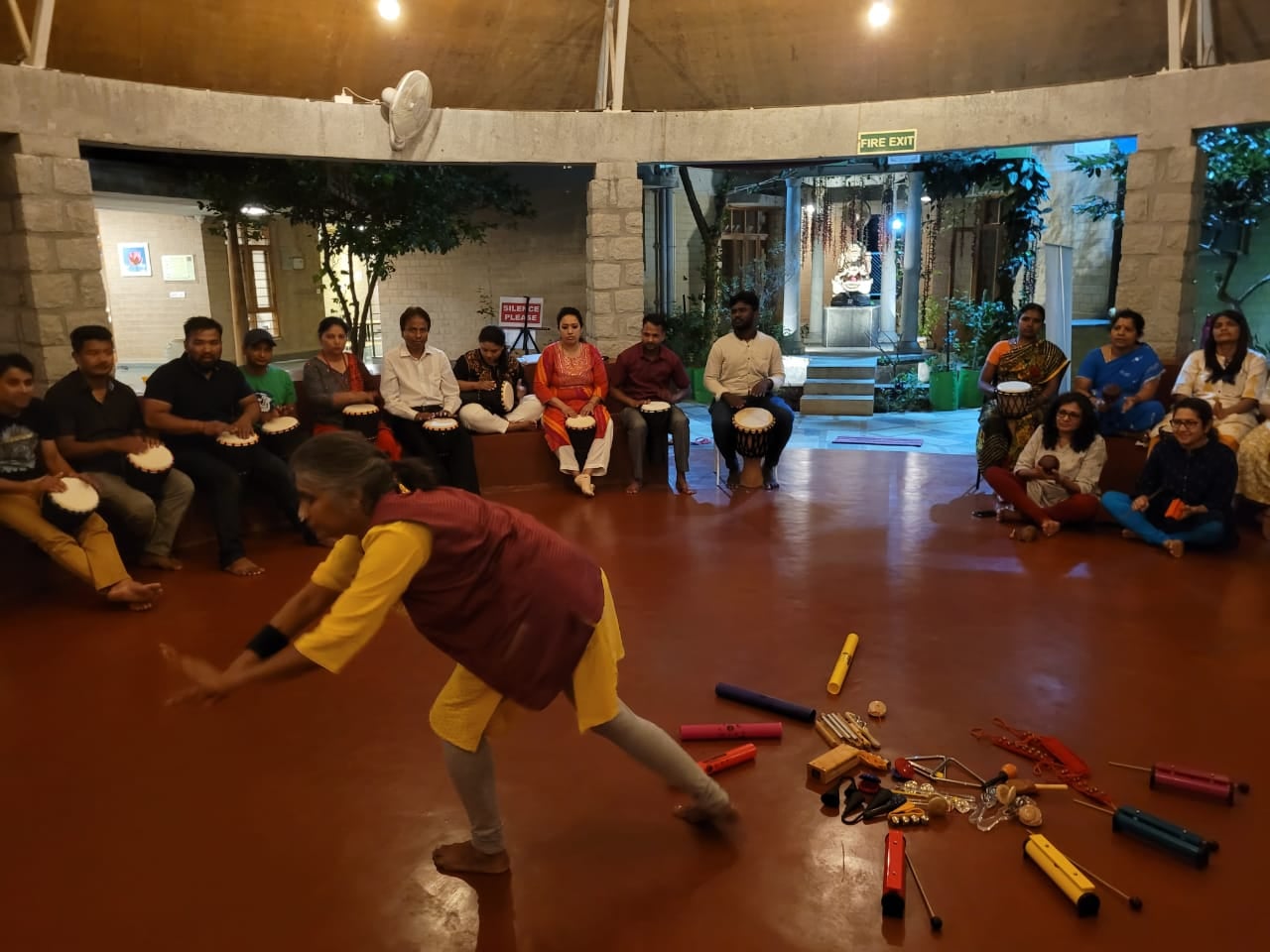 We realised that there needs to be demonstrators and pilots to create standard models of delivery of the arts practices in other countries. The Millennium Alliance Grant awarded a 3 year project to take this knowhow to Nepal for creating capacity to enable inclusion using this methodology. The aspiration with Nepal was to look at expansion opportunities within Nepal and develop a standard rollout for other countries which will also be sourced by the incumbent.
As a part of an initial baseline we did a workshop series for a few organisations in Nepal in December 2019 and the API Introductory Courses in 2020, and these were very well received, and we saw the interest of the groups in taking this forward. 20 participants from Nepal enrolled into the API one-year certificate course for the batch of 2020-21. These belonged to different organizations working on the grassroots level with children with special needs, marginalized women, persons with disabilities, etc. Our anchor organizations from Nepal included Banke UNESCO Club, Centre for Dalit Women Nepal, The Relief Trust, the Self-Help Group for Cerebral Palsy and Antardristi, Nepal.