Gitanjali Sarangan and Sumathi Ramjee are founders of Snehadhara Foundation and course educators for API. Based on their experience of teaching arts based therapy to over 60 practitioners, both felt the need to design and implement a course that looks specifically at social inclusion through the Arts. The API course also enlists supervisors who join the course educators in supervising the direct beneficiary work component at host organisations. Guest lecturers and faculty from the creative arts therapies, psychology and sociology are invited to train and speak to students about their work.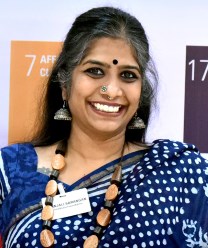 Gitanjali Sarangan
Founder - Snehadhara Foundation
Gitanjali Sarangan is the founder of Snehadhara Foundation, an educationist, a social entrepreneur, an Arts Based Therapy (ABT) practitioner and Arts Practices for Inclusion (API) Educator with over two decades' experience in teaching a diverse population of children and adults. She has been pioneering effective ways to bridge developmental deficits in education, and weave inclusion into the mainstream world.
She is the recipient of the Millennium Alliance Grant as a social innovator of one of the top five innovations in the country for education, 2017 by FICCI and in partnership with USAID and the Technology Development Board, Department of Science and Technology, Government of India for the project 'Kala Samavesh—Inclusion and Education of Disabilities. She was invited as a key speaker at the Conferencia Internacional—Por una Educacion que despliega las habilidades del Ser in Buenos Aires, 2019. Gitanjali has been an ACTIVATEE speaker at the 45th International Association for Experiential Education (AEE) Conference in Montreal in November 2017. Gitanjali has presented at the prestigious TEDx platform at BITS Hyderabad on 'The Goodness of Life'. The Association of People with Disability (APD) in memory of its founder N.S. Hema, conferred her with the Super Achievers Award, 2017, in recognition of her outstanding contribution in the field of disability in and outside Karnataka. She is the recipient of the NGO Leadership Awards 2017 as recognition of leaders who have contributed value and made a change as a strategic tool for sustainable growth. She has been awarded as one among the 50 Most Impactful Social Innovators (Global Listing) by the World CSR Congress and Awards. Gitanjali is also the recipient of the 'Dr.Amarnath Annual Award for Inclusion', 2016. She is one among two artists to be awarded the Artist's Grant 2014 for the 'Art in Education Programme' by the India Foundation for the Arts. She has been recognised by Global Ethics Forum and Indian Institute of Management, for working towards establishing an impartial and fair world.
Gitanjali holds a Masters in Biochemistry along with a Post Graduate Diploma in Community Based Rehabilitation. She has a certificate in Psychological First Aid from Johns Hopkins University on Coursera. She also has a certificate in Social Psychology from Wesleyan University on Coursera. Born and educated in Mumbai, she has been a Lady Tata Memorial Scholarship Awardee and a University rank holder in Biochemistry. She has studied Applied Buddhist Psychology and Ethics from Pune University. Gitanjali is a trained Bharatanatyam dancer, and has trained in Hindustani and Carnatic Vocals. She has trained under Arthur Hull in Drum Circle Facilitation.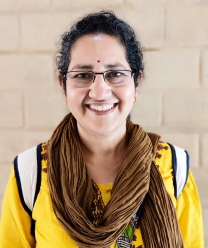 Sumathi Ramjee
Joint Managing Trustee - Snehadhara Foundation
Sumathi Ramjee is an Arts Based Therapy practitioner and Arts Practices for Inclusion (API) Educator. She is the Joint Managing Trustee at Snehadhara Foundation. She has been the recipient of Pearson Teaching Award for Outstanding Contribution to Special Needs Children in the year 2012-2013 and Pearson Special Jury Award in the year 2012-2013. She has presented a poster on "Crossing Sensory Boundaries using Arts" in Delhi at the South Asia International Autism Conference 2015.
Sumathi is a First Class B. Tech in Electronics from Madras Institute of Technology, Chennai. After working as an assistant director with the Institute for Design and Electrical Measuring Instruments, Mumbai, her field diverged and she acquired a certificate in guidance and counselling from Christ College, Bangalore. Thereafter she followed to do a certification in Learning Disabilities, a PG Diploma in Creative Teaching and a Certificate course on Arts Based Therapy from WCCLF, Pune. Thereon Sumathi practised special education, language therapy and ABT at Deepika, Snehadhara, Bubbles Centre for Autism and ASHA in Bangalore. Her domains of specialisation include children with learning disabilities, autism, behavioural problems, developmental disabilities, slow learners. She has been the creative director at ASHA school annual day since 2009. Sumathi has trained facilitators during courses on Inclusive Education, Learning Disabilities and Caregivers, conducted Summer Camps for Mainstream children. She has led workshops in teaching aids, creative teaching, teaching methodologies, stress management, process of counselling, personal development, memory techniques and study skills, learning difficulties, multisensory teaching techniques, multiple intelligence, differentiated instruction, fun ways of teaching maths and social science.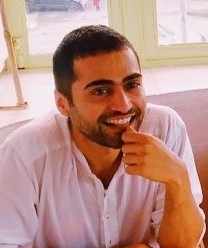 Arjun Khera
Supervision Lead - Snehadhara Foundation
Arjun has a Master's degree in Drama and Movement Therapy from the Royal Central School of Speech and Drama, University of London. After securing a bachelor's degree in Arts and Law from Symbiosis International University, Pune, Arjun practiced law in courts in Delhi for a law firm. Driven to work in direct social inclusion fields, he left his practice guided by his interests and experience in Acting, Directing and Applied Theatre during his undergraduate years. Arjun is skilled in the intentional use of play, drama, story and movement to facilitate healing, emotional expression and better mental health.
Arjun anchors the Arts Practices for Inclusion Course. Along with leading the team of API Supervisors he also plays a key role in content and design.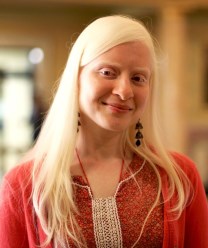 Archita Bhalotia
Research Lead - Snehadhara Foundation
Archita has earned her Master's degree in Clinical Mental Health Counseling from Marywood University, USA. During her post-graduate education, she has independently worked with clients seeking mental health assistance leading to an eventful and rewarding therapeutic experience. After completing her undergraduate degree in Psychology and Corporate Communication, she worked as an independent counselor and special educator in Ahmedabad. She not only shows a keen interest in working as a therapist but also finds solace in relevant research and practice.
She is driven to making mental health more inclusive in the country and spread the joy of talking to somebody with no bounds. Archita finds therapy to be a sacred space for the client where she enables them to find the best version of themselves. She finds working with children and adults equally rewarding and motivating which brings her to Snehadhara Foundation. She is also a National Certified Counselor granted by the National Board for Certified Counselors, USA. Interacting with people on an emotional and cognitive level is what she enjoys doing on a regular basis. Now she has found her calling in Arts Based Therapy and wishes to incorporate those skills in foreseen work with clients which will help them grow as individuals and foster a nurturing sense of mental health.