Gitanjali Sarangan and Sumathi Ramjee are founders of Snehadhara Foundation and course educators for API. Based on their experience of teaching arts based therapy to over 60 practitioners, both felt the need to design and implement a course that looks specifically at social inclusion through the Arts. The API course also enlists supervisors who join the course educators in supervising the direct beneficiary work component at host organisations. Guest lecturers and faculty from the creative arts therapies, psychology and sociology are invited to train and speak to students about their work.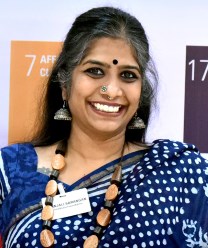 Gitanjali Sarangan
Founder Snehadhara Foundation & Head of Teaching Faculty for API
Gitanjali Sarangan is the head of teaching faculty for the API course. Gitanjali teaches music, community dance and movement, inclusion chapters and self-care guidance on the course.
Gitanjali Sarangan is the founder of Snehadhara Foundation, an educationist, a social entrepreneur, an Arts Based Therapy (ABT) practitioner and Arts Practices for Inclusion (API) Educator with over two decades' experience in teaching a diverse population of children and adults. She has been pioneering effective ways to bridge developmental deficits in education, and weave inclusion into the mainstream world.
» Read More
She is the recipient of the Millennium Alliance Grant as a social innovator of one of the top five innovations in the country for education, 2017 by FICCI and in partnership with USAID and the Technology Development Board, Department of Science and Technology, Government of India for the project 'Kala Samavesh—Inclusion and Education of Disabilities. She was invited as a key speaker at the Conferencia Internacional—Por una Educacion que despliega las habilidades del Ser in Buenos Aires, 2019. Gitanjali has been an ACTIVATEE speaker at the 45th International Association for Experiential Education (AEE) Conference in Montreal in November 2017. Gitanjali has presented at the prestigious TEDx platform at BITS Hyderabad on 'The Goodness of Life'. The Association of People with Disability (APD) in memory of its founder N.S. Hema, conferred her with the Super Achievers Award, 2017, in recognition of her outstanding contribution in the field of disability in and outside Karnataka. She is the recipient of the NGO Leadership Awards 2017 as recognition of leaders who have contributed value and made a change as a strategic tool for sustainable growth. She has been awarded as one among the 50 Most Impactful Social Innovators (Global Listing) by the World CSR Congress and Awards. Gitanjali is also the recipient of the 'Dr.Amarnath Annual Award for Inclusion', 2016. She is one among two artists to be awarded the Artist's Grant 2014 for the 'Art in Education Programme' by the India Foundation for the Arts. She has been recognised by Global Ethics Forum and Indian Institute of Management, for working towards establishing an impartial and fair world.
Gitanjali holds a Masters in Biochemistry along with a Post Graduate Diploma in Community Based Rehabilitation. She has a certificate in Psychological First Aid from Johns Hopkins University on Coursera. She also has a certificate in Social Psychology from Wesleyan University on Coursera. Born and educated in Mumbai, she has been a Lady Tata Memorial Scholarship Awardee and a University rank holder in Biochemistry. She has studied Applied Buddhist Psychology and Ethics from Pune University. Gitanjali is a trained Bharatanatyam dancer, and has trained in Hindustani and Carnatic Vocals. She has trained under Arthur Hull in Drum Circle Facilitation.
» Read Less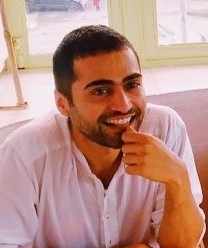 Arjun Khera
API Lead
Arjun has a Master's degree in Drama and Movement Therapy from the Royal Central School of Speech and Drama, University of London. After securing a bachelor's degree in Arts and Law from Symbiosis International University, Pune, Arjun practiced law in courts in Delhi for a law firm. Driven to work in direct social inclusion fields, he left his practice guided by his interests and experience in Acting, Directing and Applied Theatre during his undergraduate years. Arjun is skilled in the intentional use of play, drama, story and movement to facilitate healing, emotional expression and better mental health.
Arjun anchors the Arts Practices for Inclusion Course. Along with leading the team of API Supervisors he also plays a key role in content and design.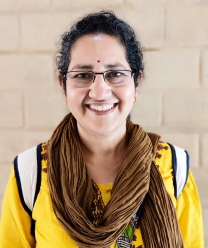 Sumathi Ramjee
Joint Managing Trustee - Snehadhara Foundation
Sumathi Ramjee teaches the psychosocial wellbeing, visual arts, play and self-care practices for the API course.
Sumathi Ramjee is an Arts Based Therapy practitioner and Arts Practices for Inclusion (API) Educator. She is the Joint Managing Trustee at Snehadhara Foundation. She has been the recipient of Pearson Teaching Award for Outstanding Contribution to Special Needs Children in the year 2012-2013 and Pearson Special Jury Award in the year 2012-2013. She has presented a poster on "Crossing Sensory Boundaries using Arts" in Delhi at the South Asia International Autism Conference 2015.
» Read More
Sumathi is a First Class B. Tech in Electronics from Madras Institute of Technology, Chennai. After working as an assistant director with the Institute for Design and Electrical Measuring Instruments, Mumbai, her field diverged and she acquired a certificate in guidance and counselling from Christ College, Bangalore. Thereafter she followed to do a certification in Learning Disabilities, a PG Diploma in Creative Teaching and a Certificate course on Arts Based Therapy from WCCLF, Pune. Thereon Sumathi practised special education, language therapy and ABT at Deepika, Snehadhara, Bubbles Centre for Autism and ASHA in Bangalore. Her domains of specialisation include children with learning disabilities, autism, behavioural problems, developmental disabilities, slow learners. She has been the creative director at ASHA school annual day since 2009. Sumathi has trained facilitators during courses on Inclusive Education, Learning Disabilities and Caregivers, conducted Summer Camps for Mainstream children. She has led workshops in teaching aids, creative teaching, teaching methodologies, stress management, process of counselling, personal development, memory techniques and study skills, learning difficulties, multisensory teaching techniques, multiple intelligence, differentiated instruction, fun ways of teaching maths and social science. 
» Read Less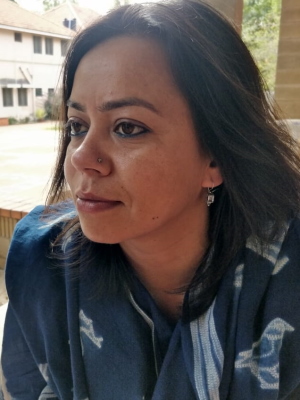 Madhu Shukla
API Faculty
Madhu Shukla teaches the drama, play and psychosocial wellbeing modules for the API course. Madhu is a creative arts-based facilitator in Bangalore. She believes in the power of creative arts to live and lead with creativity, purpose and sense of service. She is a story practitioner and co-founder of "By the River", a storytelling initiative started in 2014 that revels in taking the joy and power of stories to adults and communities.
» Read More
Since her post-graduation in acting from The National School of Drama, New Delhi, she has also explored the applications of theatre, storytelling and psychodrama practices as facilitator for personal and leadership transformation for over 15 years. She is a also a certified Psychodrama Practitioner. The co-founder of India's first all-women's improv group – The Adamant Eves, she is one of the early members of the improv community in Bangalore. While Madhu facilitates workshops for a range of diverse groups, she is drawn to working with adolescent girls, helping them transition into adulthood through creative arts-based processes and practices.
» Read Less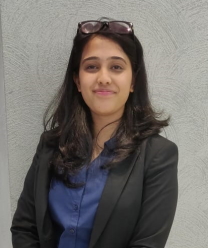 Yashaswini Gupta
API Research Lead
Yashaswini is currently working with Snehadhara Foundation in its Direct Care programme, enjoying her time to work with the population at the Nelamangala campus. A self-proclaimed research enthusiast, she has been conducting two research projects on 'Experiencing Parenting and Community Living' and 'Activities of Daily Living of Children in a semi-residential setting' with Vinati, the research wing of SF.
» Read More
She has completed her Masters in Psychology from Ambedkar University Delhi, where she did her dissertation on 'Narratives of Indian Parents of Children Diagnosed with Autism Spectrum Disorder'. She has been working with Light Up-Emotions Matter Foundation, facilitating Emotional Intelligence in residents of a juvenile home since 2018, and has been working on a research project to understand the impact of Social-Emotional Learning classrooms on children's learning. Her internship experiences vary from content writing at BeepWeep, to clinical psychology ones at the Centre for Child and Adolescent Wellbeing and Moolchand Hospital.
Yashaswini also owns a home bakery and is passionate about her culinary skills. During her graduation, she was also actively involved in her college choreography dance society, and is trained in ballet, contemporary, chhau and Bharatnatyam dance forms. She aspires to hone a career in child psychology and open her organization offering affordable therapy and interventions to children with special needs.
» Read Less