Our Guest Faculty come from different professional and creative backgrounds bringing significant experience and strength to the API team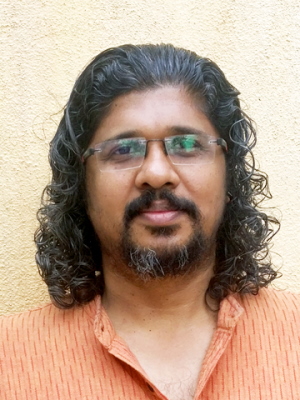 Naveen Thomas
Naveen I. Thomas currently leads Headstreams, an organisation that works on promoting human development through play. He has over 20 years of experience in the social development sector. He is a trained social worker with a specialisation in Medical & Psychiatric Social Work. Naveen has completed his Master's and doctoral studies from Tata Institute of Social Sciences (TISS), Mumbai. As part of his doctoral studies, Naveen examined how vulnerability could be reduced in the context of disaster recovery. He has been a volunteer in several disaster responses in India.
Naveen passionately believes in the importance of play and is an experienced play facilitator. He co-founded an initiative called 'Tackle' which sets up free 'play and learn' spaces for children from low-income backgrounds. Headstreams works with children in Juvenile Homes and children in need of care and protection. Headstreams' community work involves livelihood training for socio-economically marginalised and youth through self-help groups and entrepreneurship development support. Naveen is involved in the design and facilitation of academic courses in Play and Human Development offered by Headstreams in association with several Universities.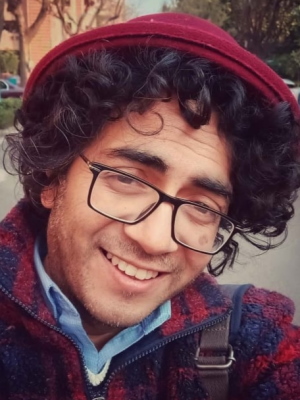 Vikramjeet Sinha
As an individual striving to achieve psycho-social change through the arts, Vikramjeet Sinha has been working for 20 years in the realm of social development. He is an Arts-Based Therapist and an Arts based Educator and Dramatist who also holds many other professional qualifications. Vikram is also a Clinical Hypnotherapist, having received his training from the Californian School of Hypnosis. Apart from that, he has been trained in Trauma Healing, and water color therapy from the Art Loft in the Margeret Hauschka school of art therapy based on the principles of Rudolph Steiner (Anthroposophy).
Six years ago, Vikram founded BOAT (Building on Art Therapy), an organisation that focuses on children and adults at risk. Since its establishment in 2013, BOAT has worked in conflict areas to teach children and teachers using creative art therapy in locations such as Punjab, Kashmir, Manipur, Cambodia and Sri Lanka. Nationally, BOAT has been working with survivors of child sexual abuse. BOAT has trained many street workers on sexual abuse and brought their attention to the ill effects of child sexual abuse. Further, it works individually with the adult survivors of sexual abuse.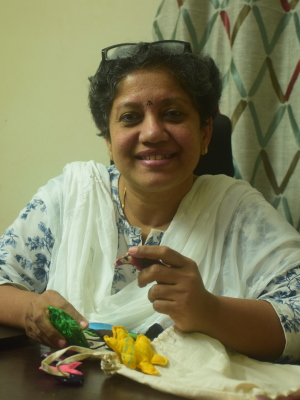 Lakshmi Satish
Lakshmi Satish is one of the founder directors of Mirra, an organisation in Chennai that works with children, teens and young adults with special needs. Lakshmi is an educator and arts-based therapy practitioner, with fifteen years of experience in teaching children. At Mirra, her work includes facilitating life skills and functional curriculum including through the arts; working with mainstream schools to create inclusive spaces where ALL children can learn together; and training parents and teachers to work together in creating inclusive spaces and nurture a sense of self in children, teenagers and young adults. Her work with children focuses on – social communication, cognition, sensory integration, attention, self-regulation, executive functions and reading and writing. Lakshmi has a Masters in English Literature and Diploma in Special Education and Arts Based Therapy. She enjoys doing drama and role-play, movement and visual arts the most among the arts.