Our supervisors come from different professional and creative backgrounds bringing significant experience and strength to the supervision of API trainees.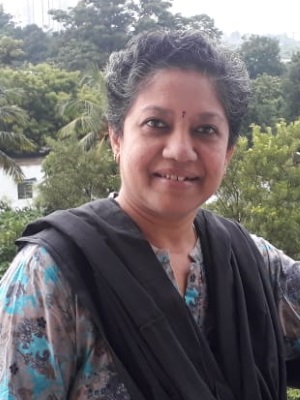 Lakshmi Satish
Lakshmi Satish is one of the founder directors of Mirra, an organisation in Chennai that works with children, teens and young adults with special needs. Lakshmi is an educator and arts-based therapy practitioner, with fifteen years of experience in teaching children. At Mirra, her work includes facilitating life skills and functional curriculum including through the arts; working with mainstream schools to create inclusive spaces where ALL children can learn together; and training parents and teachers to work together in creating inclusive spaces and nurture a sense of self in children, teenagers and young adults. Her work with children focuses on – social communication, cognition, sensory integration, attention, self-regulation, executive functions and reading and writing. Lakshmi has a Masters in English Literature and Diploma in Special Education and Arts Based Therapy. She enjoys doing drama and role-play, movement and visual arts the most among the arts.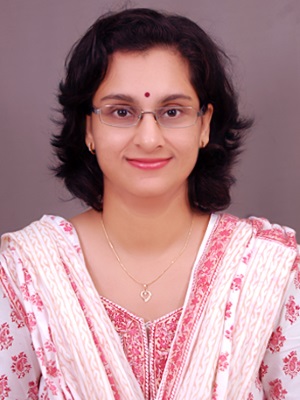 Dr Puja Hingorani-Bang
Dr Puja has been a practising Ophthalmologist for the past 16 years and is currently heading the Department of Ophthalmology at AIIMS, Nagpur. She is also the mother to a child with special needs and a teacher to a bunch of medical students, where she attempts to use the principles of her Arts Based Therapy training.
She has finally discovered that it is okay to venture into unknown realms — because to experience is to know and not vice-versa.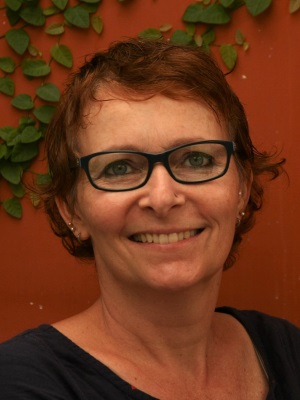 Cristelle Hart Singh
Cristelle co-founded the Dil Se Association with Marina Racine in Switzerland in 2000. She has been the Managing Director of Dil Se India since 2009. Cristelle is an Anglo-Swiss national who moved to Kochi in 2000. Since then, as a social worker, she has set up and run several children's homes, helped families in need with food and education and worked with people living with HIV/AIDS. Throughout those years, she encountered many sexually abused children. When a 14-year-old who had previously been cared for by Dil Se became pregnant, Cristelle set up Tejus Home, a home for abused pregnant teenagers, along with Birthvillage (natural birthing centre). Between 2013 and 2015, Cristelle attended several workshops and training sessions on the prevention of child sexual abuse. Seeing Kerala's desperate need for greater awareness and healing, she initiated the setting up of the Child Advocacy Centre. Cristelle wanted to be able to work on a more personal level with people and so decided to become a certified Arts-Based Therapy (ABT) practitioner, She now has her own studio in Kochi: Bianhua. Cristelle uses ABT mainly to work with abused and pregnant girls, but also with various other populations to help them express emotions. Cristelle lives with her husband and two young sons who study in a child-led learning centre. Her interests include nature and reading.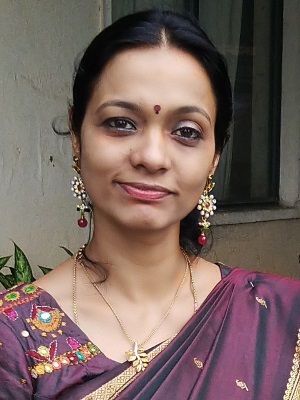 Vidya Ravishankar
Varahalakshmi (Vidya) has been a special educator for the past 11 years with experience of working abroad and in schools in Bangalore. She is currently the Head of the Learning Centre, Middle School at the Bangalore International School. An engineer by training, she quit her job as a software professional to take up teaching children with needs.  She holds a Cambridge international diploma for teachers and trainers (CIDTT) and is a certified Arts Based Therapy practitioner. She has been able to encourage the expressive capabilities in students through visual arts, voice and rhythm. Her passion is to work on helping children understand their true potential. She believes that the therapeutic aspects of arts, especially in a group, can positively impact one's social skills and bring about behavioural changes.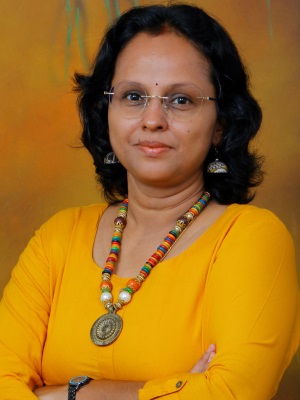 Nagalakshmi Vignesh Kumar
Nagalakshmi VigneshKumar is a co-founder of THYAI – a creative and curative space that works in mapping life skills through the arts. She practices arts modality in holistic understanding and capacity building of individuals across all abilities and socio-economic groups. Having nearly two decades of experience in working with children in various setups, she enjoys using stories and games with children for their mental well being as well as their learning process. She holds a masters degree in Applied Electronics Engineering and a certificate in Arts Based Therapy.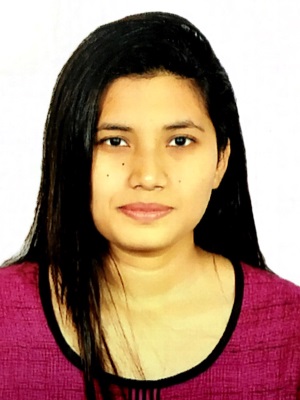 Oshin Rakesh
Oshin is an enthusiastic & passionate mental health professional. 
She has a high regard for her profession as through that she can exercise her expertise in helping people as well as in self- growth. She is a postgraduate in psychology (psycho-social clinical studies). She has extensive work experience of career counselling and psychological counselling in Salaam Baalak Trust. She has enhanced her skills in both of these job roles through certification in MBTI (Myers-Briggs Type Indicator) and SII (Strong Interest inventory and Post graduate diploma in guidance and counselling). 
She is an arts based therapy practitioner and applying this in her present work field, in school with students and staff.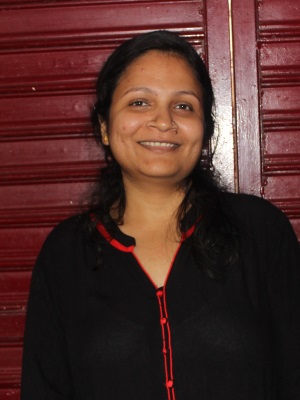 Sayonika Sengupta
Sayonika is a History graduate from Lady Shri Ram College for Women, DU, Delhi and has a Masters in Elementary Education from Tata Institute of Social Sciences, Mumbai. She has worked on curriculum development and teacher training in the past. She is interested in co-creating learning spaces for children and youth. She has been working with children and teachers for the last 10 years in various parts of the country.
Her favourite role was that of a facilitator and activist for child rights, specifically the right to participation and ecological rights for children in drought prone rural Andhra Pradesh. She loves to see children take leadership roles and explore new horizons. Working with children with special needs is a very important chapter in her life. She is deeply influenced by the power of arts and the magic it can create.
 At present she is working with teenagers and adults with special needs and together exploring new avenues at Snehadhara Foundation, Bangalore.
Sayonika is an Arts Based Therapy (ABT) practitioner and loves to work with all kinds of visual mediums and enjoys collecting stories. She also dreams to co-create an inclusive world for all.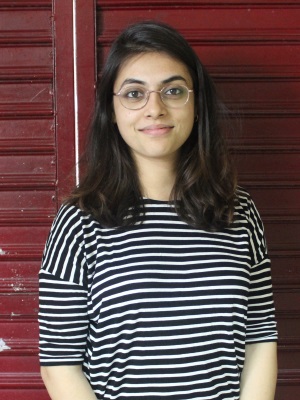 Pavani Madhira
After completing her B.A in politics and economics, Pavani took a year's break to travel around the country. While travelling, she stumbled across a few wonderful NGOs which work with children with special needs that graciously allowed her to volunteer with them. This led her to discover the joy that she feels when around children. It was only a matter of time before she decided that she wanted to do the Arts Based Therapy (ABT) certificate course offered by Snehadhara Foundation and take this up as a career.
She received her training in ABT in early 2019. She has been applying arts based interventions with children with special needs and children at risk for the last nine months at Snehadhara Foundation. She spends her free time sketching, writing prose and cuddling dogs.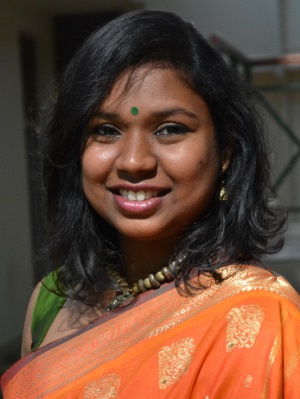 Ruthika Javaray
Ruthika believes it is a good day, when she has brought out the best in everyone, including herself. Having worked in cancer research for 7 years, she understands the importance and frailty of life. But her real interests have always been in working towards improvement of quality of life. A post graduate in biotechnology, she completed her diploma in special education for learning disabilities in 2017 and was certified as an ABT practitioner in 2018. She is currently working at Tamahar Trust as a program manager.  
Ruthika is a promoter of the arts and is a painter and dancer herself. A fun loving mother, teacher and friend, she enjoys life one moment at a time.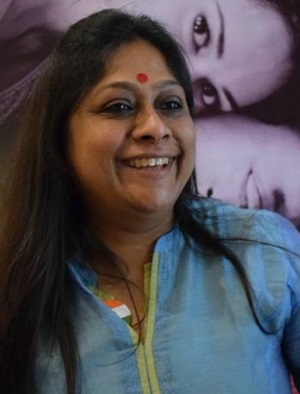 Sunetra Dasgupta
Sunetra Dasgupta graduated in Bachelor of Arts from Calcutta University. She has completed her Montessori and Teachers Training after which followed a career as an assistant teacher for 15 years at a regular school. After that she started working with children with special needs under a Board Certified Behaviour Analyst (BCBA). She has completed her Applied Behaviour Analysis coursework from FIT and is a certified Arts Based Therapy Practitioner. She has completed her Post Graduation in Special Education and is working with children with special needs from 2007 and continuing to do so.
Sunetra worked at Amrit Somani Memorial Centre from 2008 to July 2019 where initially she started her days as a Behavioural Therapist and then worked in the organization as a supervisor and programme co-ordinator. She is now offering voluntary services at the same
organization.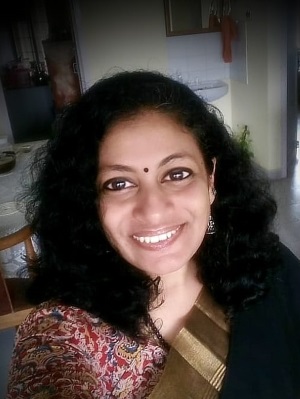 Babitha Bhaskaran
Babitha has a bachelor's degree in Fine Arts and has worked as an arts teacher for nine years. After obtaining a certificate in Arts Based Therapy, she has been working as an arts based therapy practitioner at the Mental Health Action Trust in Calicut Kerala which supports with people with mental health problems.