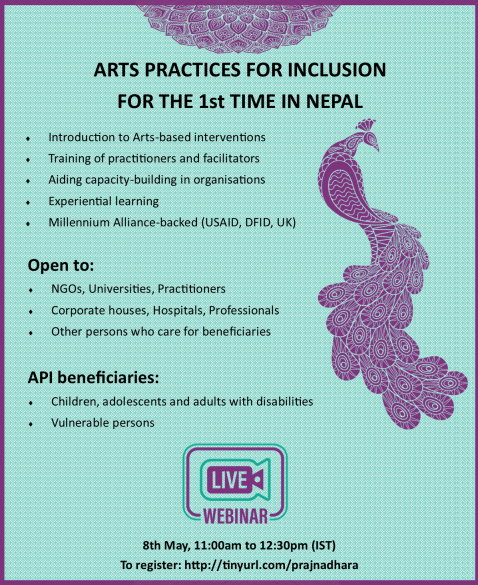 API Webinar in Nepal
Snehadhara intends to scale its impact by spreading this expertise and creating a well‐knit international ecosystem of change makers to make this a world movement. Having presented this in South America, Canada, Qatar and Brazil, we are looking forward to our journey in Nepal.
Using a creative canvas for ideas, experiences & experiments, we are set out to build an ecosystem of change makers who will redefine learning, inclusion, empowerment, development, and impact.
The intent of the webinar is to meet and open dialogues with other likeminded organizations or potential partners and understand the landscape of work in Nepal from organizations doing similar work. The webinar will give an overview about Arts Practices for Inclusion
This webinar is a FREE event.