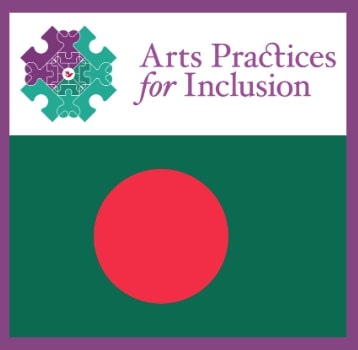 Arts Practices for Inclusion Webinar-Exclusively in Bangladesh!
As a first step to talk to organisations about Arts Practices for Inclusion (API), we are hosting a FREE Webinar on 15th September 2022. We will be showcasing API's highlights and open conversations on synergies for collaboration and partnerships.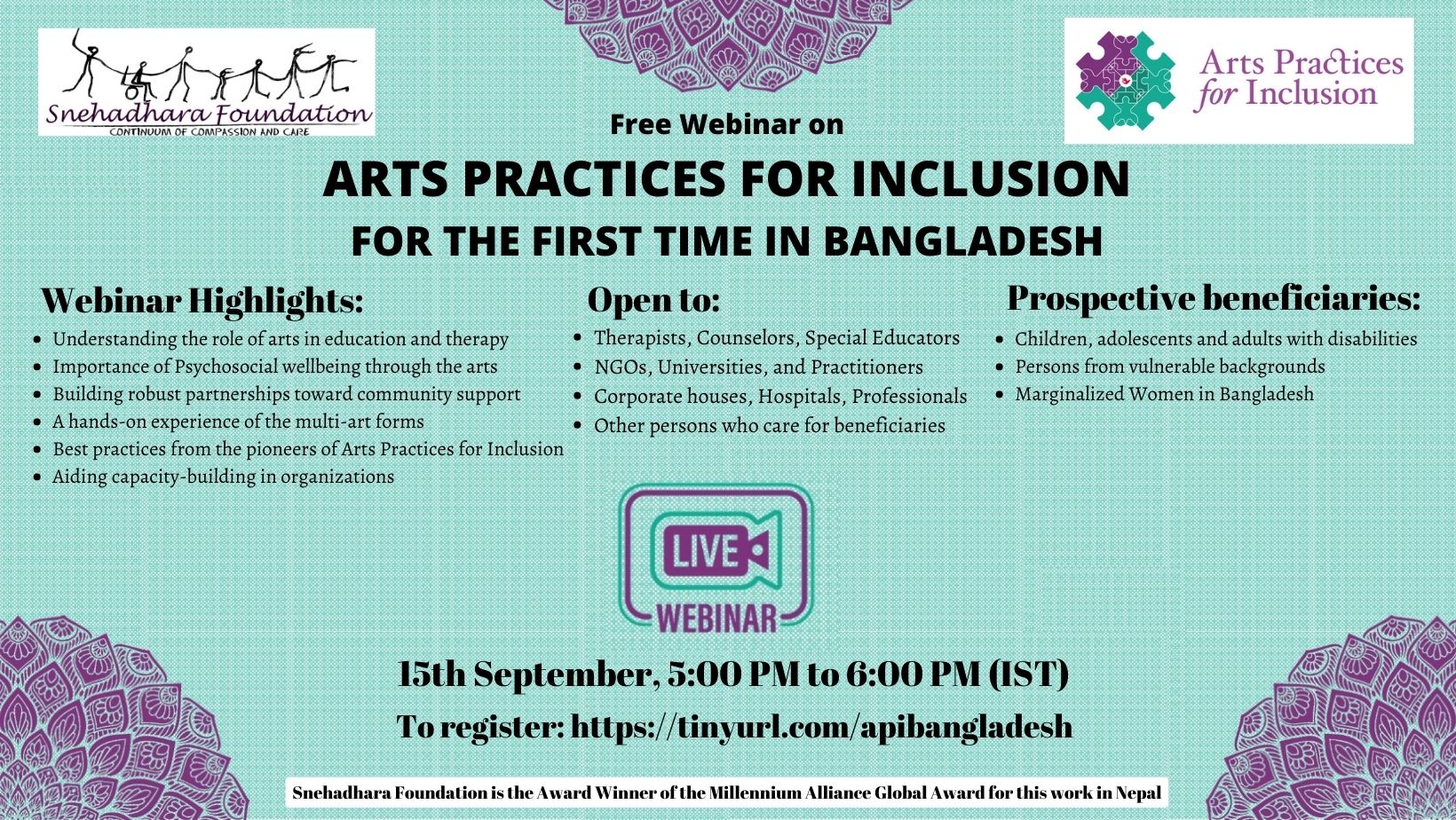 We at Snehadhara Foundation are set out to build an ecosystem of change-makers who will redefine learning, inclusion, empowerment, development, and impact through the use of arts practices. For this, we are organizing a free webinar that will capture what API is and how can it be used while working with vulnerable and special needs populations.
API is suitable for teachers, special educators, psychologists, speech, language and occupational therapists, arts therapists, social workers, persons working in or wanting to work in intersections of disability, special needs, social or economic exclusion, with a view to bring the therapeutic benefits of arts practices as available through social inclusion.
Join us on 15th September for this webinar on Arts Practices for Inclusion!
This webinar is a FREE event!
Hourly Schedule
Time Zone
11:00 AM

-

12:30 PM

Nepal Time
10:45 AM

-

12:15 PM

India Time