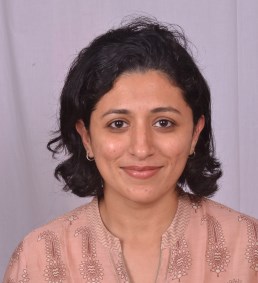 Dr. Nivedita Chalill
Arts Based Therapy Practitioner
Dr. Nivedita Chalill is the founder of ARTH, a mental health centre in Mumbai that offers Counselling and Arts Based Therapy for adults dealing with mental health issues. She also runs 'The Bodhi Tree: Applied Buddhist Psychology', a part time introductory course to Buddhist Mind Traditions. 
Nivedita has completed her Masters in Medical Psychiatric Social Work, M.Phil and PhD from the Tata Institute of Social Sciences, and has nearly 20 years of experience in the area of mental health, including suicide prevention, disaster relief work, promotive and preventive programs in Mental Health, and rehabilitation/recovery programs for people living with mental illnesses.
She has served as teaching faculty at the Tata Institute of Social Sciences, guest faculty at several leading colleges/universities, and also served on the Ethics Committee of a major public hospital for over 3 years.