His Holiness the 14th 

Dalai Lama 

on '

Courage and Compassion in the 21st Century

'
We, at Prajnadhara, were delighted to be a part of His Holiness the 14th Dalai Lama's teachings on 11th and 12th of August, 2018 in Bangalore on 'Courage and Compassion in the 21st Century' and 'Indian Wisdom in the modern World'. He addressed 800 people on each day of the event.
The event was organised by Vidyaloke, meaning wisdom and light, an organization that aspires to provide shishyas the opportunity to study and learn from the greatest teachers of our time, through teachings, talks, interactions and virtual resources.
 The team at Snehadhara too played an active role in supporting the event on both days. Their unconditional ownership of the program as well as proactive participation was highly appreciated.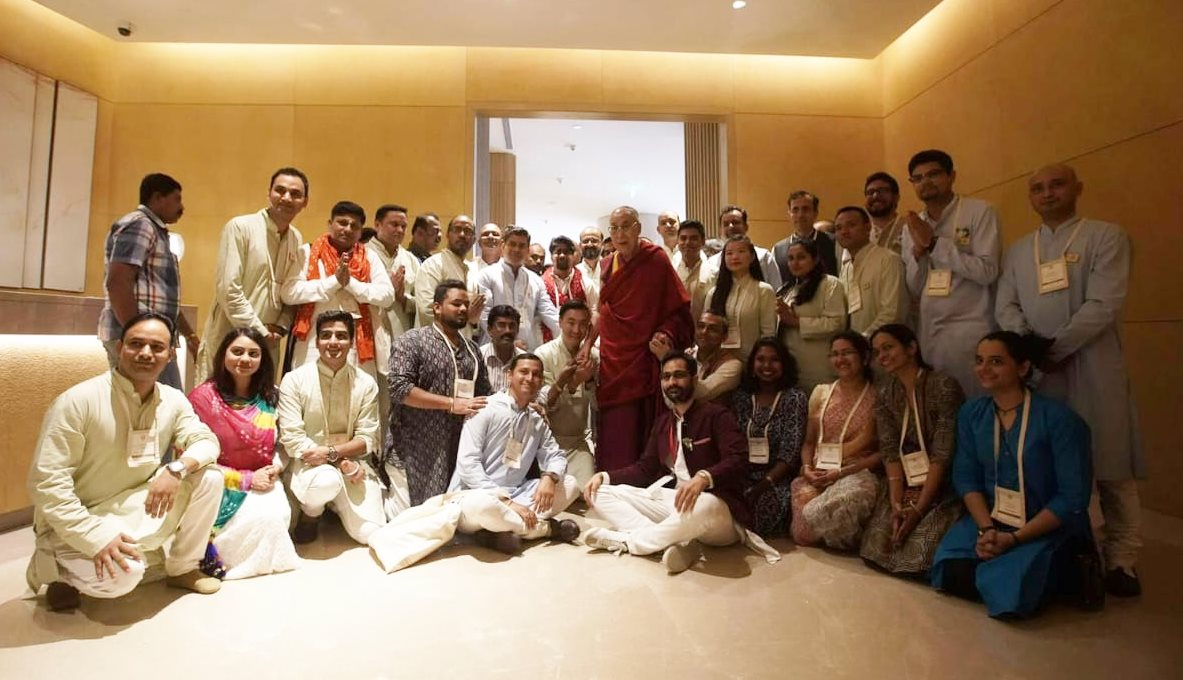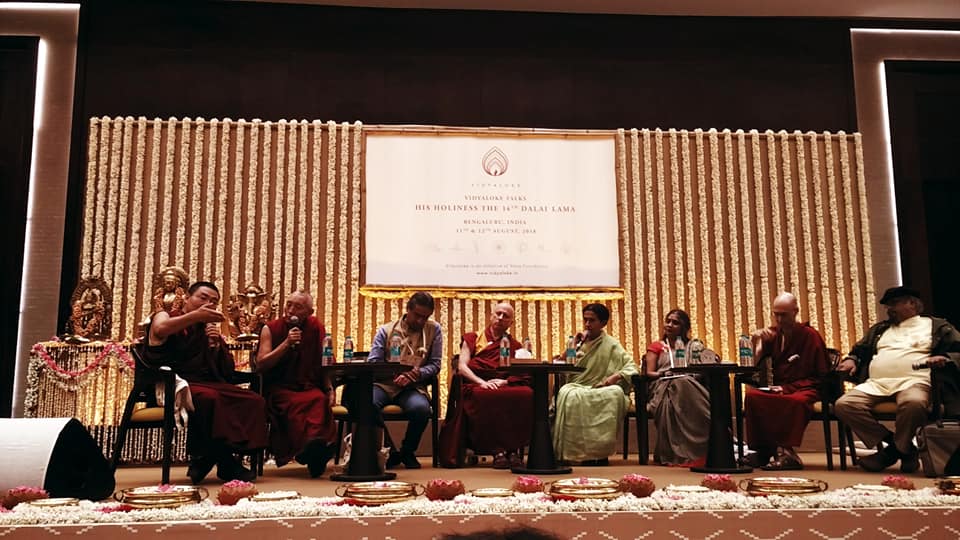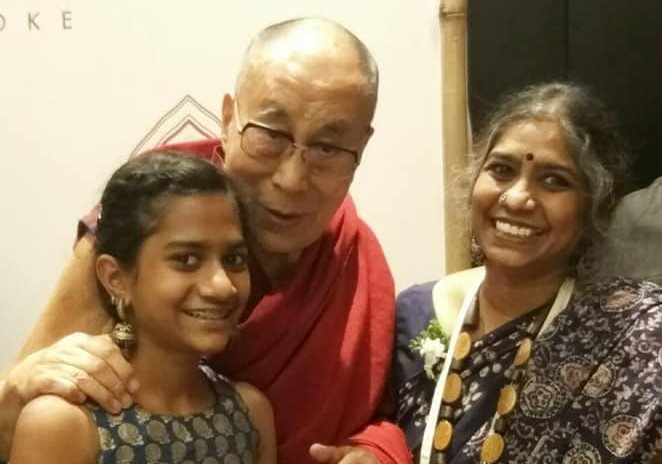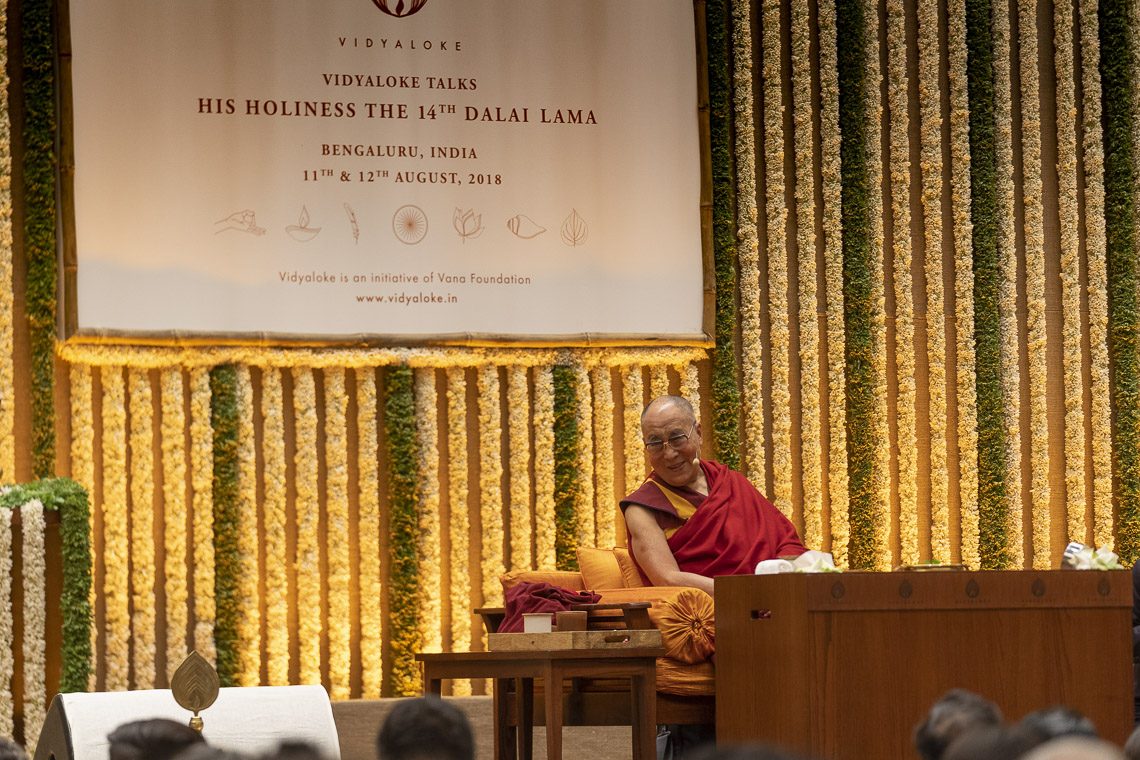 Our Founder & Executive Director, Gitanjali Sarangan was one of the esteemed panelists for a discussion on "Courage and Compassion in our Daily Lives" on 11th August, 2018. The panel comprised of eminent Buddhist Scholars and Experts.