Geshe Dorji Damdul  on 
"Skilful Compassion"
In the Teaching titled "Skilful Compassion", Geshe Dorji Damdul addressed a gathering of 150 people on 12th October 2016 with a focus on how to bring wisdom traditions and practice into our daily lives.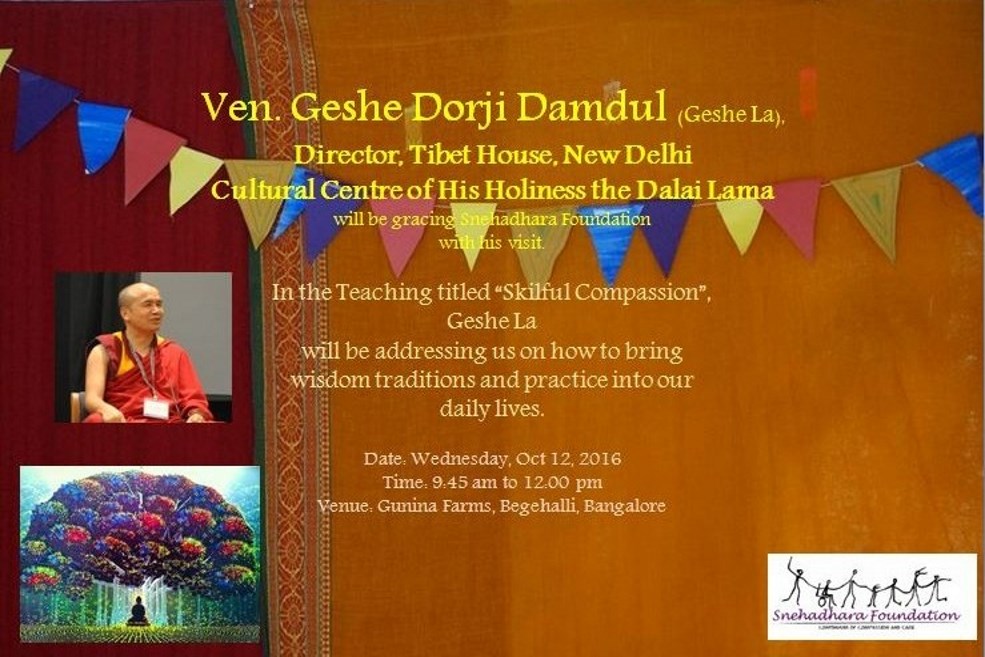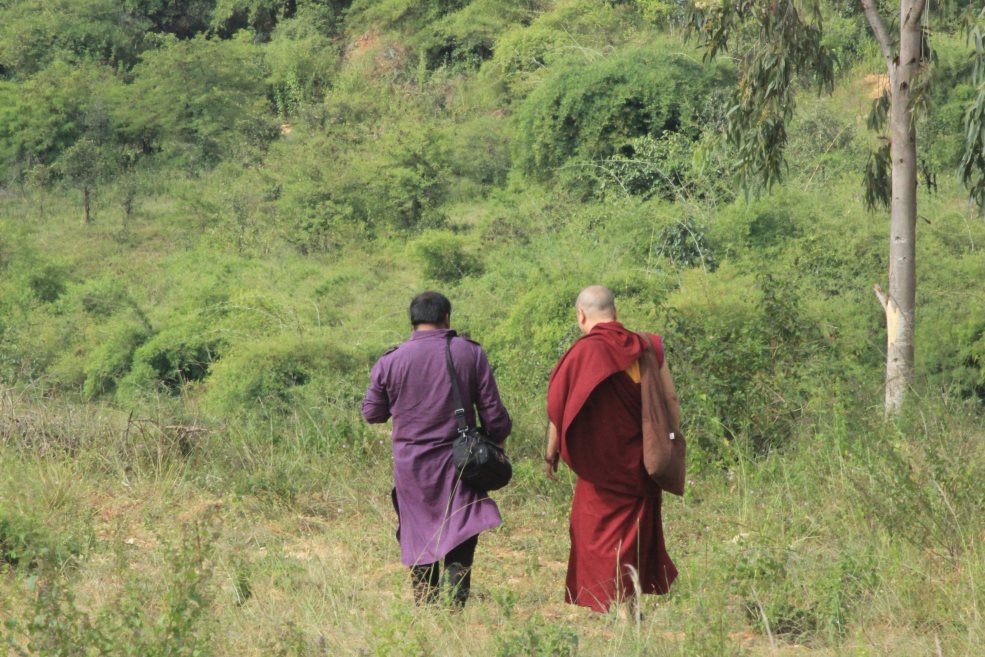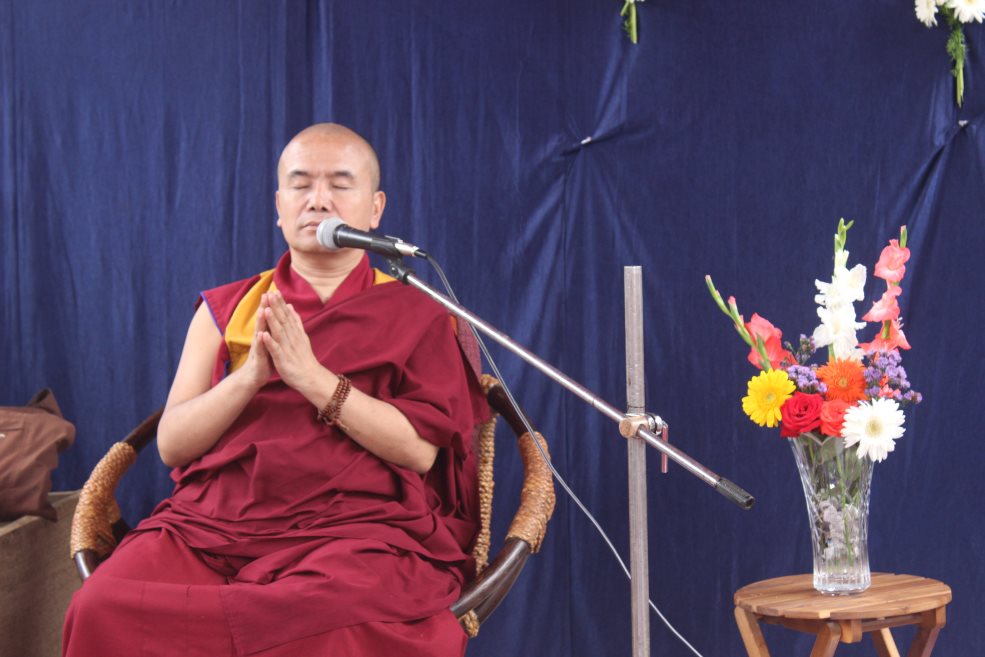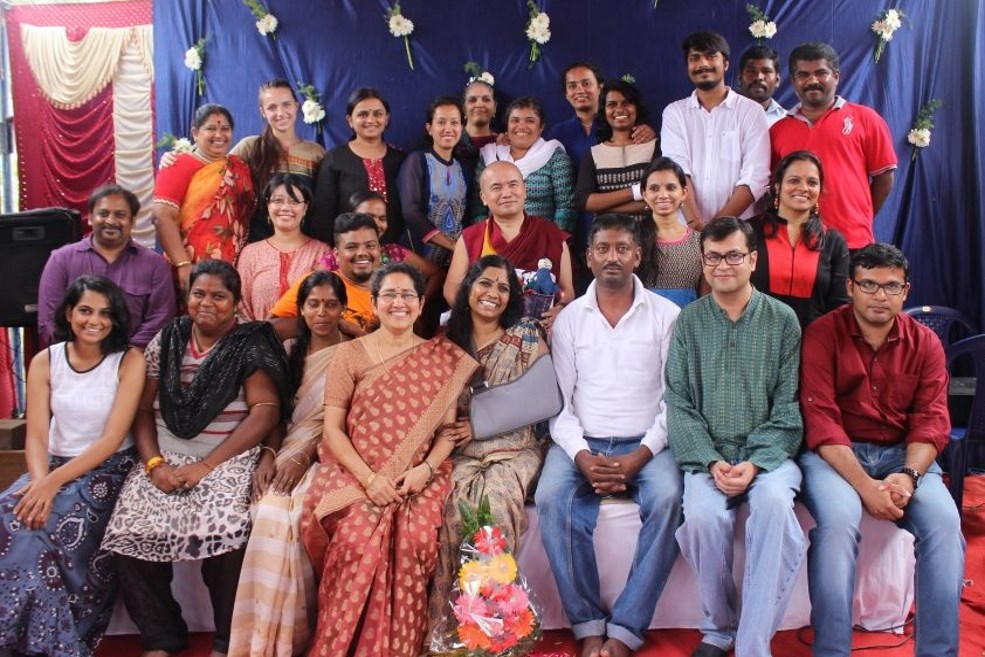 About the teacher
In 1988, Geshe Dorji Damdul joined the Institute of Buddhist Dialectics, Dharamsala for formal studies in Buddhist logic, philosophy and epistemology. After 15 years of study in Buddhist philosophy he finished his Geshe Lharampa Degree (Ph.D.) in 2002 from Drepung Loseling Monastic University. He joined Gyudmed Tantric College for a year for Tantric studies. In 2003, the Office of H.H. the Dalai Lama sent him to Cambridge University, England for Proficiency English studies. He was a visiting fellow at Girton College, Cambridge University. He was appointed as the Director of Tibet House, Cultural Center of H.H. the Dalai Lama, New Delhi in March 2011.
He has been the official translator to H.H. the Dalai Lama since 2005 and has been serving as the interpreter for H.H. the Dalai Lama .As assigned by the Office of H.H. the Dalai Lama, he visited the US in 2008 to work with Prof. Paul Ekman on H.H. the Dalai Lama's book "Emotional Awareness" which is co-authored by Dr. Paul Ekman of the University of California Medical School.
You can also visit his Blog: http://bodhiwisdom.blogspot.in