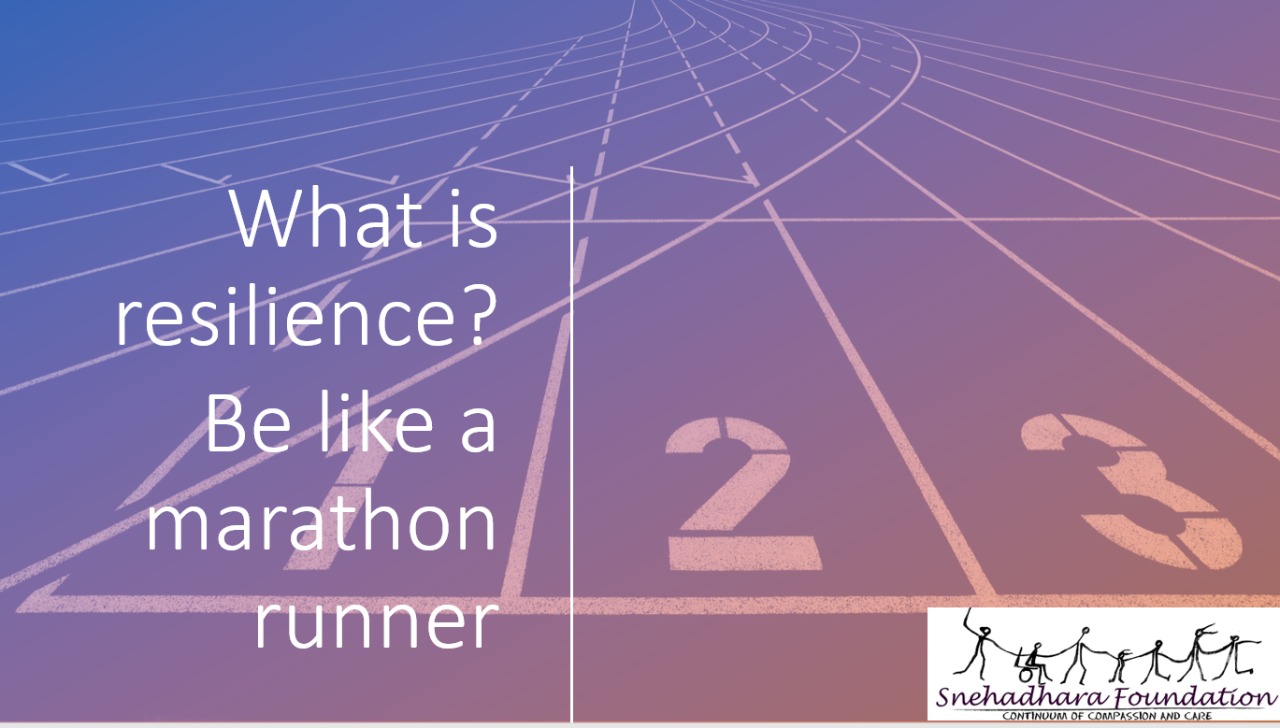 When the pandemic hit us last year, it left everyone aghast, dumbfounded. In addition to the devastating economic and socio-political repercussions it had, there was the psychological. So much loss – of people, connections, careers, education, time, motivation and much more. It all engulfed us at once, leaving none unscathed. The youth in particular felt like the pandemic and the resulting lockdowns robbed them of their time and opportunities; thereby, creating and expanding the void of uncertainty and sense of loneliness that loomed large. But we coped and made it through that, chanting "This too shall pass" and hoping for the situation to ease out. And it did, for a while at least. Then the second wave came crashing down much worse than the previous one and we're left in the same vulnerable position without knowing if or how we'll cope this time.
It's times like these when receiving news at the click of a button isn't necessarily a good thing because everywhere we turn, from the headlines on the newspapers early in the morning to late night social media posts, all one sees is accounts of suffering and loss due to the virus or other injustices taking place across the world. The bad news always seems to outweigh the good. There's a massive information overload which pressurises people to care about everything all at once, leaving us overwhelmed and unable to prioritise and care for ourselves or our loved ones in the manner that we should.
While everyone is struggling to make it through the crisis, some are able to do it themselves and some others need external support. However, the important thing is to understand and accept that help is required. When that happens, accessing resources like mental health services, counselling, or any form of therapy becomes easier, especially nowadays. There are a multitude of organisations that have been established with the primary purpose of providing such services and are now collaborating with experts to come forth and spread awareness to the general public through webinars, TED Talks, and even social media.
One such organisation is Sambhavya Foundation, Nepal which was established by a team of dedicated counsellors and clinical psychologists with the aim of providing mental health services to individuals and particularly youth in schools.
They have aptly and promptly organised a 3-day webinar titled 'Mental health and self-care for youths during Covid-19' and invited speakers from various organisations, including our founder Dr. Gitanjali Sarangan to address the topic. The other speakers were Dr. Anjan Dhakal, a clinical psychologist from Nepal; Mike Ring, founder of Mental Health Connected, UK; and Samantha Foster, founder of Rethink Mental Health Incorporated, USA who each spoke of pertinent and crucial strategies to cope with the crisis at hand.
There were around 100 people who were present, and the response was truly heartening.
It was wonderful to be present for the webinar and listen to Dr. Gitanjali Sarangan, speak about 'Being resilient and finding a deeper presence in the midst of crisis' in the webinar. In her speech, Dr. Gitanjali addressed the 6 aspects of resilience, namely buffering, emotional habits, relationships, identity, and purpose, that one needs to consider in order to navigate setbacks and obstacles in our lives. She also spoke of how we can strengthen the specific resources that work for us personally. Another noteworthy point was that resilience is also a habit which needs regular practice. The talk also expanded on how everyone has the elasticity within us to bounce back: it's a matter of identifying the root cause of the issue, accepting that we may need help to get through the hurdle, actively seeking help, and implementing the practices for self-care and resilience consistently that will get us through. 
Knowing that there are so many organisations out there who are doing their part to spread awareness and extend support in any way they can inspires a confidence that, if we ask for help, someone will be there to catch our fall and empower us to step back up.