We launched the fourth batch of the Introduction to API or the Overview to Arts Practices in Learning, Therapy and Inclusion course in July 2022. It was an intimate group of six participants, including students, mental health professionals, special educators, and teachers from across the country. 
The group went through experiential sessions of different art forms starting from play and drama, visual arts, and rhythm and voice throughout the day.
While the sessions began as possible icebreakers, it was wonderful to see how the group came together and explored their own experiences of the arts. There were opportunities for the group to participate and also understand the theories behind the role of arts in creative learning and inclusive and therapeutic spaces.
We wish all of our participants all the very best as they set out to start inculcating these practices in their lives and in their work, and hope to stay connected with them in their learning journeys!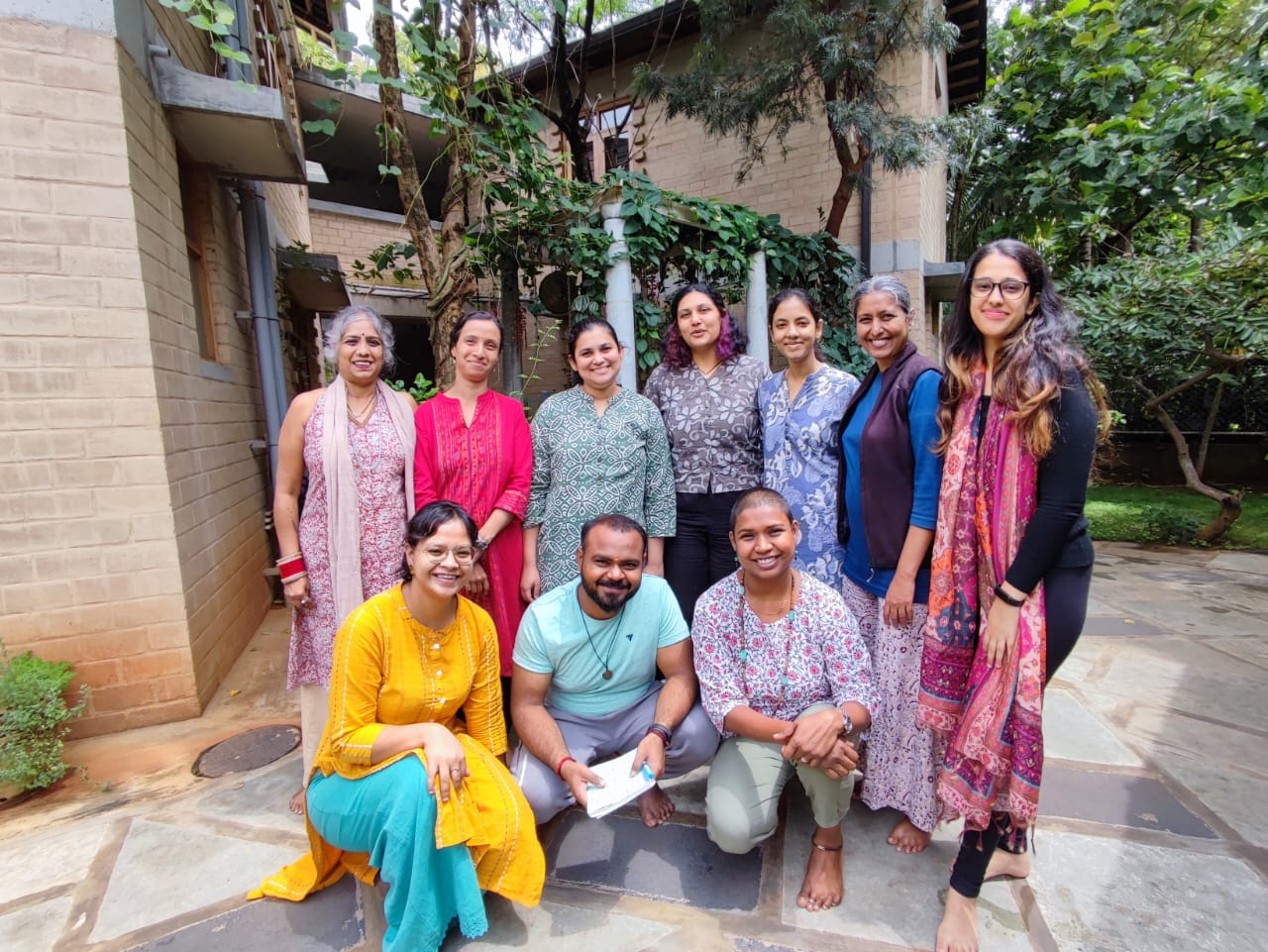 Check out the Facebook Album