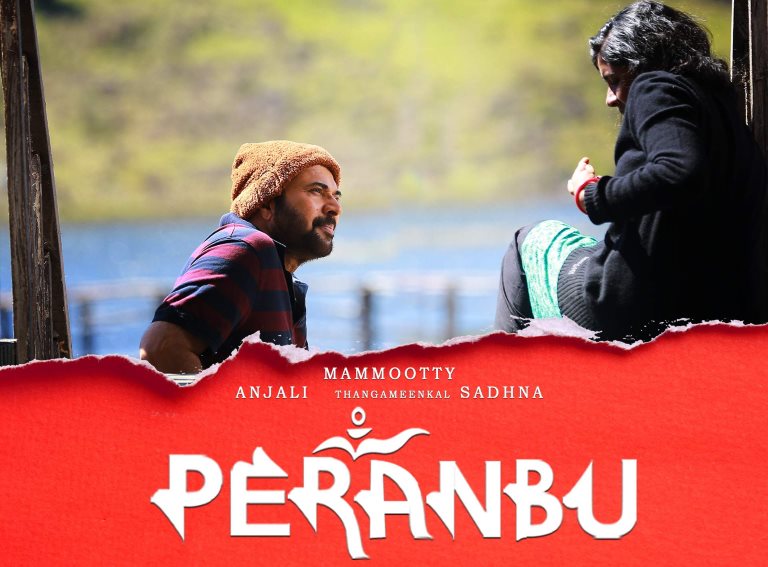 Peranbu is Tamizh for "compassion" or "enormous love." Compassion and love are basic needs at the core of every human being but how many of us feel what is in our core? And for those who feel the need as a pulse, every moment, are they seen and heard?
The Tamizh film 'Peranbu' depicts the struggles of a single father Amudhavan who battles exclusion because his teenage daughter lives with Cerebral Palsy. The film showcases his loneliness and desperation to find ways to keep his daughter safe and yet let her grow.
When the film begins, we see a man grappling with a hostile family, his wife's elopement with another man and his ignorance about his daughter Paapa. Having used his job in Dubai as a cover for his absence from the family, Amudhavan finds himself in deep trouble when he has to take it all on alone and for good. His daughter feels no connection with him and asks for her mother. Amudhavan's large family makes it clear that he is almost as unwelcome in their lives as his daughter.
When the neighbours collectively gather in his house to ask him to "leave them in peace," to say that "this is a residential area" – aka an area not meant for "people who are not like us", he sees there is no hope of assimilation here. He takes off with Paapa to a remote and beautiful place by a lake in the hills, where he sets about exploring ways to connect with her. They build small bridges in their relationship but yet, there is a gnawing emptiness, a seeking for acceptance, safety, love and ease to just be.
Help arrives in the form of a seemingly wonderful woman who guides Amudhavan to be more allowing of his daughter's evolution into a woman but a series of incidents involving real estate battles and an impoverished couple's personal problems, drive them out of their idyllic home in the hills. Amudhavan's characterisation as a compassionate man hits home when he says he will not judge the couple who cheated him because he sees there must be a compelling reason for them to have behaved in that way with him. He refuses to gather their reasons but accepts them as they are.
The next part of the film shows the father and daughter trying to cope with the heat, dust and isolation that only a crowded city can bring into their lives. The fears around the safety of the child intensify alongside an unarticulated need for support and acceptance. We see Paapa viewing the world through a window grill as she spends the day locked up with food and water in a shady hotel room, while her father spends long hours outside looking for a job. The arrival of a friend, Meera, a transgender woman, in their lives turns the story's attention more fiercely on questions around inclusion. Meera brings Amudhavan closer home to himself but not before he confronts his darkest fears.
How the characters in Peranbu find 'anbu' or love is a journey worth going on. Starring Mammooty, Sadhana and Anjali, the film is written and directed by Ram, with dialogues by Anjana Krishnakumar. The film poignantly raises questions about space, empathy, care, self-care and what it means to include the needs of anyone (including yourself) in your life.