About two months ago I was walking back to Shoonya Space with a friend for a performance from MTR canteen. Three trucks were parked on the side of the road blocking the street lights, creating a dark and narrow corridor on the sidewalk. A group of men were standing there drinking alcohol. As I was about to walk through the passage, my friend tugged at my arm and took me around the trucks on the busy Lalbagh Main Road. I protested fearing peak hour traffic which my friend deftly manoeuvred to reach the sidewalk across the three trucks. 'What did you do that for?' I asked. 'A woman knows where not to walk,' she said plainly.
In that moment it seemed to me that entitlement, patriarchy, privilege and franchise can be as unconscious as an unheeded step onto a pavement. I turned around to look at that passage again. A prickly sensation took over me and a shiver went up my spine. I took a few moments to recover from this and wondered about the somatic response to the image she described – a dark corridor, trucks, men and alcohol. Whose image was it? Certainly not mine- I was about to walk into it. But the numerous stories about sexual violence against women pivoted an involuntary response to the situation.
| | |
| --- | --- |
| | |
When my colleague Divya came to the office space asking whether I'd be happy to be one amongst 20 men to speak out against sexual violence and murder in the wake of the incident in Hyderabad, I paused for a moment. What was she expecting me to say? Certainly, I condemn the crime. Most definitely it is a product of festering hate evacuated on the humane and compassionate part of our beings- the perpetrators included. We spoke about it at Snehadhara at length. We were struck by the systemic nature of the problem- if both sides- the compassionate and the hateful exist in each of us- could we do something to amplify the good and bring the negative into awareness so that it does not corrupt us? If the human mind is unconscious of our good and redeeming qualities and conscious to only inflict the negative on others, crimes of this nature will continue just as they have for the last many thousands of years.Feminism and Patriarchy seem to me to be two opposite sides of the human mind. Images of sexual violence are conscious, visceral and palpable for women. But they can be entirely unconscious for men: for whom dark alleys, passageways and dingy corners become a matter of bravado, chauvinism and pride. But a compassionate and sensitive side exists too – one that men often wrongly accuse women of being unaware of. This compassionate and sensitive part of my being also visited the same corridor behind trucks, but it shivered from a borrowed image- my friend's.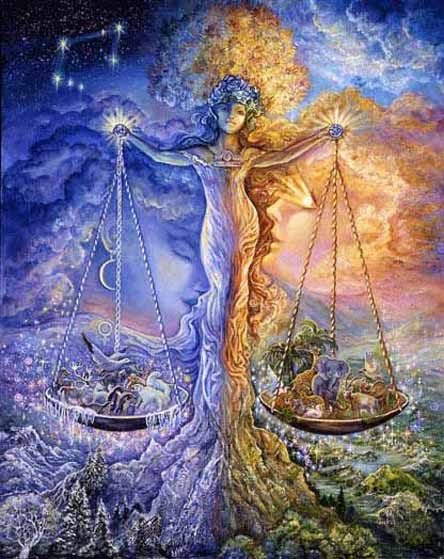 20,000 years before the common era and ever since, images of the mother goddess have been cast and carved in every craft of human endeavour, indeed much before any image of man. India, Mesopotamia, Babylon, Egypt, Greece and Judeo-Christian Europe have seen her incarnations in architecture, art, culture, myth and story. For the last 4000 years we have been losing this archetypal image of the mother goddess to Patriarchy. Today Christ, YhwH and Allah have replaced the goddess. Architecture, story, art, culture and myths have forgotten her name. Aryan invasions during this period ousted the last of her images and worship from continental Europe through hateful conquest and bloodshed. In India, Aryan invaders were tamed by the existing matriarchal culture. We seem to retain a subdued matriarchal culture behind a visibly patriarchal one. Paradoxically the Indian man accepts being possessed by a goddess (maata ya devi ka aana) but does not treat his wife as one!
Somewhere the mother goddess in her various manifestations is sitting forgotten in the unconscious mind. So powerful a force and image, forgotten and repressed by man as a hated memory, often destabilises the psyche and hate and violence are often evacuated on the bearer of the feminine image in the external world. There is a pressing need to reawaken her. The awareness of the feminine aspect of the human mind brings about an appreciation for the feminine in the outer world. We thought- how better to do that than through the power of myth and story? We decided to hold a storytelling and myth enactment session calling as many men in the community who would be willing to come and attend. Including men in this discussion through the arts seemed to give us some direction in processing our hurt, anguish, sadness, shock and grief about the incident.
If you're reading this blog and keen on discovering the feminine aspects of the human mind bringing awareness and appreciation for the manifestation of the feminine in the external world- come join us at Untitled Space, J.P. Nagar from 6pm – 8pm on Friday, 13th December. We will be looking at some myths about the Mother Goddess.
The session will be followed by a discussion on how men can be included in the discussion against sexual violence and crimes against women.